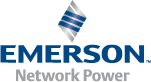 Columbus, Ohio (PRWEB) April 18, 2012
Emerson Network Power, a business of Emerson and a global leader in maximizing availability, capacity and efficiency of critical infrastructure, today announced details for its Data Center Solutions Tour, an educational series and technology road show that will bring industry-leading insights and innovations to more than 75 tour stops across the U.S. and Canada.
The 2012 tour will feature Emerson Network Power's holistic suite of data center infrastructure solutions, including the Trellis™ real-time infrastructure optimization platform, Smart Solutions power, cooling and delivery systems, and comprehensive services to optimize today's critical environments. These solutions simplify infrastructure management, are more cost-effective than conventional approaches, and ensure that data center and IT professionals will be prepared for future data center challenges.
Emerson Network Power's local data center infrastructure specialists will be on hand at each stop to discuss issues such as data center power and cooling efficiency, infrastructure management, and the specific design and operational challenges facing data center managers in the enterprise and SMB spaces—and to help IT professionals understand how to prepare for what's next in their data centers.
Emerson Network Power's Data Center Solutions Tour kicks off May 2 with the first stop in the Cleveland, Ohio suburb of Solon.
Related Link:
More information on Smart Solutions from Emerson Network Power
# # #
About Emerson Network Power
Emerson Network Power, a business of Emerson, delivers software, hardware and services that maximize availability, capacity and efficiency for data centers, healthcare and industrial facilities. A trusted industry leader in smart infrastructure technologies, Emerson Network Power provides innovative data center infrastructure management solutions that bridge the gap between IT and facility management and deliver efficiency and uncompromised availability regardless of capacity demands. Our solutions are supported globally by local Emerson Network Power service technicians. Learn more about Emerson Network Power products and services at http://www.EmersonNetworkPower.com.
About Emerson
Emerson, based in St. Louis, Missouri (USA), is a global leader in bringing technology and engineering together to provide innovative solutions for customers in industrial, commercial, and consumer markets around the world. The company is comprised of five business segments: Process Management, Industrial Automation, Network Power, Climate Technologies, and Commercial & Residential Solutions. Sales in fiscal 2011 were $24.2 billion. For more information, visit http://www.Emerson.com.