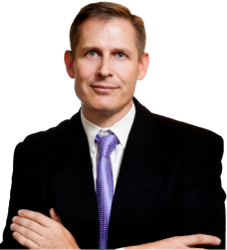 When we investigate a client's car accident case, we analyze the types of insurance coverage our client carries to pursue the maximum compensation needed to pay for medical costs and other damages
(PRWEB) April 19, 2012
A recent survey shows that New Mexico drivers pay an average of $1,274 a year on car insurance, but do the insurance companies take care of their needs if they are involved in an accident?
Albuquerque personal injury lawyer Whitney Buchanan says on his website http://www.buchananpc.com that insurance companies sometimes fail to follow through with their legal obligation to policyholders, which is known as "bad faith."
When insurance companies are acting in bad faith, a policyholder should not hesitate to contact a competent attorney, according to the website.
"When we investigate a client's car accident case, we analyze the types of insurance coverage our client carries to pursue the maximum compensation needed to pay for medical costs and other damages," according to Buchanan's website.
Buchanan says people should speak to an auto accident lawyer if they are involved in an accident involving injury or significant property damage. He advises against speaking to an insurance adjuster without having legal representation.
"Your statement to the adjuster may be recorded and considered your final statement, which can severely limit the amount of compensation you may receive," Buchanan states on his website.
Drivers in New Mexico pay $1,274 a year on average for car insurance policies, according to a study by the website insure.com. The state is the 35th most expensive state. The most expensive state to insure your car is Louisiana, which at $2,535 is twice as expensive as the cost of buying insurance in New Mexico. The least expensive state is Maine, where it costs an average of $889 to insure a car.
Whether you pay a high rate or a low rate for your insurance policy, insurance companies have a duty to their policyholders, according to Buchanan's website. The personal injury attorney stated that insurance companies don't always treat injured victims fairly. They may deny claims or low-ball a settlement after a serious accident.
An experienced car accident attorney in Albuquerque will know how to negotiate a fair settlement for an injury victim and will not hesitate to take a case to trial if necessary, according to Buchanan's website.
As a leading personal injury lawyer in New Mexico, Buchanan has been practicing law since 1984. He has offered his services to people injured in car accidents, motorcycle accidents and truck wrecks, among other types of accidents.
About Whitney Buchanan
Buchanan, a New Mexico native, is admitted to practice in all New Mexico state courts, the United States District Court of the District of New Mexico, and the 10th Circuit Court of Appeals. He has helped victims in accidents and asbestos victims recover millions of dollars for their losses since the 1980s. Buchanan serves victims in Albuquerque, Rancho Rio, Santa Fe and all of New Mexico.
Contact Whitney Buchanan, Albuquerque New Mexico personal injury attorney
Visit http://www.buchananpc.com or call (505) 265-6491 to learn more about Buchanan's legal services. The Law Offices of Whitney Buchanan are located at 5201 Constitution Ave., NE Albuquerque, NM 87110.