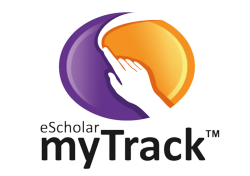 The additional user control and structure within the latest version of myTrack is empowering both teachers and administrators to harness the longitudinal data of students and strategies to improve the education of each student
White Plains, New York (PRWEB) April 18, 2012
eScholar, a leader in driving the application of research and data to individualize education and personal achievement, today announced eScholar myTrack™ 3.1. eScholar's solution builds upon the feedback, support and deployment of the initial release of myTrack in North Carolina. The new version incorporates more control, support for a broader scope of data and new visual representations that streamline the process of creating, tracking and monitoring the completion of goals. Applicable for PK-12, eScholar myTrack efficiently personalizes education by providing an action-oriented platform from which administrators, teachers and support staff can harness longitudinal data to understand individual student and group progress, milestones and strategies.
eScholar myTrack supports collaboration at every level within the education system. When structured and supported by data, educators can assess practices, measure progress and continue to improve on best processes to build a collaborative culture focused on the individual student. Available immediately, eScholar myTrack 3.1 is used at both the administrator and teacher level to push the envelope of how personalization can be deployed. eScholar has introduced a number of new features, including expanded search capabilities, strategy and intervention reports for use at the administrator level, enhanced user control, structured data representation, as well as customized visual alerts.
"eScholar has found a partner in North Carolina's Cumberland County to move eScholar myTrack from the drawing board to a powerful solution that is helping teachers and administrators improve the education outcomes of the students," said Shawn Bay, CEO and founder of eScholar. "The additional user control and structure within the latest version of myTrack is empowering both teachers and administrators to harness the longitudinal data of students and strategies to improve the education of each student. eScholar myTrack is the first commercially available solution that sources longitudinal data over an entire education lifecycle to the benefit of individual students."
eScholar myTrack's introduction of alerts is a powerful mechanism for monitoring goals on a regular basis. Teachers are busy and need a simplified system that keeps track of the details for them. Built atop of data, eScholar myTrack is able to increase awareness of pending items, potential issues and successes. Its delivery of enhanced features, including alerts, expanded search and defined measurement of progress, allows myTrack to be used across a variety of initiatives, including: Response to Intervention (RTI), Personalized Education Planning (PEP), Differentiated Education Planning (DEP), as well as Positive Behavior Intervention and Support (PBIS).
eScholar myTrack continues to expand support for all levels of educators and students with actionable insights, including;

Engaging students in the goal setting process throughout school and into their careers.
Supporting students with access to their own educational goals, created with help from their teacher and staff.
Providing both students and staff with the ability to measure and monitor progress, and follow defined pathways of effective strategies and/or interventions.
Identification of at-risk students early, identifying effective interventions linked to state standards and objectives, and monitoring and measuring progress.
Enabling administrators to identify and monitor interventions and effective strategies that can be deployed as best practices.
About eScholar
eScholar is the nation's leading innovator in the application of billions of individual education data points to the needs and goals of each person. eScholar customers are realizing significant improvements in their ability to meet mandated reporting requirements but more importantly in their ability to improve pre-K through postsecondary student achievement. eScholar delivers an entire suite of award winning data warehouse, student and staff identifier management and collaborative goal planning solutions. Relied on by 14 state education agencies and over 4,800 districts across the country, eScholar products transform the way educators use data. For more information about eScholar, visit http://www.escholar.com or call 877-328-2969.