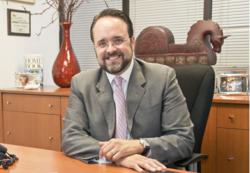 The future of the real estate industry in general is no longer limited to local areas.
Miami, FL (PRWEB) April 19, 2012
Interinvestments Realty® validates the importance of the foreign buyer in South Florida's real estate markets by expanding its international referral network of Broker-affiliates.
Miami has become a magnet for the international homebuyer, a truly cosmopolitan city with its multilingual and multicultural residents and its warm weather, making the international buyer feel at home. Visitors from all countries are also taking advantage of the different visa programs which encourage investment in the U.S. real estate markets, while allowing the investors to spend more time in the country legally. The recent global recession has had a favorable impact on the international purchases in Florida real estate. Low prices in foreclosure assets and a weaker dollar means that the foreign buyer's money goes farther in the U.S. and makes real estate less expensive.
A valuable part of Interinvestments Realty's® marketing program is its network of national and international Broker-affiliates. Referrals are a sizeable part of today's real estate business, and the fact that thirty one percent of all Florida buyers are foreigners make an international referral network an essential part in any Florida brokerage's infrastructure.
"Our international network operates in 20 different countries with more than 120 Broker-affiliates," explains Emilio J. Cardenal, Executive President of Interinvestments Realty®."There is a strong international activity and defined key points are emerging as potential markets abroad. We have already pin-pointed those potential markets and we expect to add new Broker-affiliates in those areas," continues Cardenal.
"The main purpose of our referral system is to create an international alliance with Brokers across the Globe and also facilitate a systematic placing and receiving of referrals from one office to another. We have developed policies and procedures that will assure the quality of the service provided. The success of any referral program can only be measured by the result of the service rendered. Our past achievements, selling over a billion dollars in residential and commercial properties primarily to foreign clients, is a testament to our effectiveness," said Cardenal.
"The future of the real estate industry in general is no longer limited to local areas, the World is now a big market, and its globalization extends to real estate, as well!," concludes Cardenal.
Connect to the World! Participate! Give your business a global edge!
For more information in how to incorporate to our Broker-affiliates network or know more about our different programs, e-mail to: affiliates(at)interinvestments(dot)com or visit out website at http://www.interinvestments.us