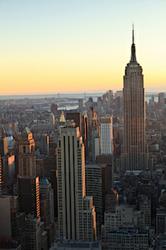 New York, NY (PRWEB) April 18, 2012
Ragan's PR Daily's one-day training event for PR communicators:
PR Measurement Boot Camp:
A practical, how-to workshop on measuring your PR and proving and improving the ROI of your PR
May 15, 2012
New York, NY
Dr. David Rockland and Jennifer Fravel, two Ketchum Global Research executives, will instruct this PR measurement boot camp. They provide more than 20 years of experience in public relations.
Rockland and Fravel will teach boot camp attenders how to:

Connect media relations and PR with business objectives
Prove the value of PR to skeptical senior executives
Create a budget for measurement that matches their organization's needs
Pair with the marketing team so it can use PR measurement findings
Additionally, the one-day agenda's sessions provide a balance of a refresher course and an advanced skills platform:
Overview of The Barcelona Principles
Goal setting
Means of measurement
Measuring outcomes
Measuring outputs
Linking PR value to business results
Creating a PR measurement plan
Registration for this boot camp costs $645 for non-Select members and $495 for Select members.
Those interested in attending may register with this link or by calling Ragan Communications at (800) 878-5331.
ABOUT RAGAN COMMUNICATIONS
Ragan Communications operates two of the top news and information sites for the PR and corporate communications industry — Ragan.com and PRDaily.com. Together, these daily news sites attract nearly 700,000 global visitors.
The company also covers the health care and HR communication industry with its daily news sites HealthCareCommunication.com and HRCommunication.com. The Chicago-based company is also the leading provider of conferences and online training to PR, media relations and corporate communications professionals.
# # #
For more information on Ragan's PR Measurement Boot Camp or to schedule an interview with Jenny Fukumoto, please email jenny(at)ragan(dot)com or call (312) 960-4404.