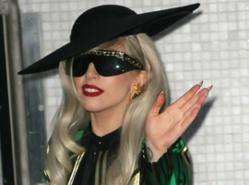 This myth that culture must be based on violence as a means to bring order out of chaos invalidates peacemaking.
San Francisco, CA (PRWEB) April 18, 2012
Douglas Noll, peacemaker, President of the California Dispute Resolution Council, and award winning author of Elusive Peace, is taking on the mission of teaching school aged children skill building tools to eradicate bullying. Statistics reveal that approximately one in seven students in grades kindergarten through 12th is either a bully or has been a victim of bullying (http://www.bullyingstatistics.org/content/bullying-statistics-2010.html). "Bullying has been around for as long as primates have formed social groups and it is not going away, but social media tools like Facebook and texting add new sources and opportunities for kids to bully. Parents and school officials must take a vigilant stance and have a formal program in place focusing on teaching anti-bullying skills to solve the underlying problems, rather than punishment," Noll says. Messages in movies, gaming, and television programs add to the culture of bullying.
As the movie "The Hunger Games" racks up millions of dollars and millions of young and impressionable viewers, Noll warns parents about the repercussions of the messages in this and other movies that pit one against the other, good versus evil, and promotes violent punishment, winning, and power. "This myth that culture must be based on violence as a means to bring order out of chaos is pervasive and attractive, but this way of thinking invalidates reasoning and peacemaking as a better and more sustainable strategy for solving problems," Noll says, adding that "it is no wonder that bullying is so pervasive with popular media glorifying violence as a solution to solve problems or end conflict."
With the upcoming release of the new documentary "Bully", celebrities like Justin Bieber, and Lady Gaga—a longtime proponent of anti-bullying messages through her music and performances— are sharing their personal experiences with bullying, expressing the long term damage bullying can have, and promoting anti bullying messages. "Yet, what will stick with a child who sees both Bully and the Hunger Games?" Noll asks. The Hunger Games and movies that glorify violence and drama are addictive. "Unless parents insist, a kid is more likely to choose a popular movie with violence over a documentary that teaches skills," Noll says.
"While parents should have long talks about reality versus fantasy in conjunction with viewing movies with violent content so a child has a frame of reference, sees choices, and that violence for entertainment sake can have dangerous side effects on the playground as kids look for hero's to identify with and emulate, kids need to be taught that bullying is about creating an imbalance of power. Furthermore, responding to bullying with harsh punishment simply breeds more violence," Noll advises.
Doug Noll has developed a curriculum for teaching anti-bullying in schools. Doug is the president of the California Dispute Resolution Council, the founding board member of Mediators Beyond Borders, a professional mediator, and recent winner of the CLAY (California Lawyer Attorney of the Year Award) for co-founding the pro bono project Prison of Peace with fellow mediator Laurel Kaufer. Noll is the winner of this year's International Peace and Justice book award for Elusive Peace: How Modern Diplomatic Strategies Could Better Resolve World Conflicts (Prometheus, 2011).
For interview contact Diane Dennis at dianeden(at)centurytel(dot)net