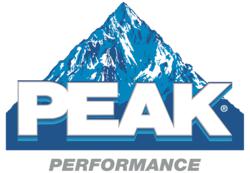 According to the Bureau of Transportation, nine out of ten summer trips are in personal vehicles.
Northbrook, IL (PRWEB) April 19, 2012
In a matter of weeks, school will be out, summer will be in full swing, and the travel season will be upon us. According to the Bureau of Transportation, nine out of ten summer trips are in personal vehicles, and those vehicle owners need to take some basic steps to prepare their car for travel.
PEAK Automotive Products (http://www.peakauto.com) has assembled 10 safety and maintenance tips to help travelers focus on fun and relaxation instead of car trouble.
Ten Summer Travel Car Care and Gas Saving Tips:
Before you get on the road
1. Get a Check-Up: Having your vehicle regularly serviced by a trusted technician is a year-round essential. However, bringing your car in for a check-up before you take off for vacation, could help identify any problems before they surface on a long trip.
2. Check Your Tires: Dealing with a flat tire while you're on vacation can ruin a trip so remember to have your tires checked. If they need to be replaced, it is crucial to have this done.
3. Check Your Windshield Wipers: Properly functioning windshield wipers are a fundamental part of traveling long distances by car. Even if you've checked the forecast (which is highly recommended), weather is ultimately unpredictable; you never know what road conditions you might run in to. PEAK offers high quality Flat Wiper Blades that are durable, and the installation is quick and simple.
4. Focus on Driving: Be sure to have activities, books or games along, to keep your kids occupied so that you can focus all of your attention to the road.
5. Don't Forget Maps: Be prepared with maps – the old fashion kind. Electronics can malfunction and cell phones may lose their signal. Having a folding map along for the ride could prevent a disaster.
While you're on the road
6. Check Gas Levels: Always be aware of your gas level and where the next gas station is. If your tank drops below half-full, and you're not sure how far the next gas station is, save yourself the worry and fill up while you have the chance.
7. Bring a Power Inverter: Carry a power inverter to keep your electronics charged – most importantly, your cell phone. It's imperative to have a mobile device fully charged in the event of an emergency on the road. PEAK offers a 150 Watt Power Cup Inverter that fits into your vehicle's cup holder and provides two power outlets and two USB plug-ins.
8. An Emergency Kit: Have an emergency kit handy. This kit should include flares and an emergency flashlight in the event that you have car trouble at night. It's also important to have water, blankets, snacks, fresh batteries, a cell phone charger, a first aid kit and jumper cables. If you do have to jump start your car, PEAK's portable power systems will do the work for you without the need of another vehicle.
Gas saving tips
9. Make Sure Tires are Properly Inflated: Make sure tires are inflated to your car's specifications, as underinflated tires will cause your car to waste gas. Specifications can be found on a sticker, on the driver's door, or in a car manual.
10. Use Cruise Control: By avoiding breaking and accelerating, you can save gas.
PEAK Automotive Products are sold at more than 20,000 retail outlets in the U.S., including Walgreens, Wal-Mart, Sam's Club, Advance Auto Parts, Pep Boys, O'Reilly Auto Parts, Sears, True Value Hardware, AutoZone and NAPA.
For more PEAK news, DIY tips, and giveaways, visit PEAK AUTO Shop Talk, the Facebook fan page at http://www.facebook.com/peakauto, or follow @PEAKAuto on Twitter.
About Old World Industries:
Old World Industries, LLC is among the largest privately-held companies competing in the automotive aftermarket. The Northbrook, Illinois-based company enjoys a presence in various consumer product markets in more than 30 countries worldwide. Old World's brands include a full line of PEAK® Performance Products including Antifreeze, Motor Oil, Washer Fluid, Electronics and Wiper Blades; SIERRA® Antifreeze; Fleet Charge® Fully Formulated Coolant; Final Charge® Heavy Duty Global Extended Life Antifreeze/Coolant; SmartBLADE™ Premium Wiper Blades; HERCULINER® Truck Bed Liner Kits; and BlueDEF® Diesel Exhaust Fluid. For more information, please visit http://www.peakauto.com.