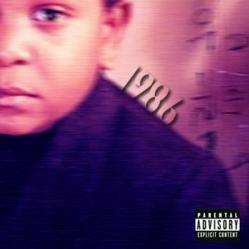 Miami, FL (PRWEB) April 18, 2012
Hip hop artist Money M.I.C recently released his mixtape "1986." Presented by Coast 2 Coast Mixtapes, it is now available for free download. "1986" features Money M.I.C on tracks with guest artist appearances from Cl9ud, L-Boogie, and Weezo. Production credits include Lexxi Banks, Nick Jettson, June G., and Duece Music.
"Make do with what you got 'til you make it to the top" is the motto for Money M.I.C, and he's running with it. With the new release "1986" from the 25-year-old hip hop artist you can see why. "1986" is the second official offering from the Montgomery County native. Born in Washington D.C., and raised in Silver Spring, MD music was always an escape for Money M.I.C, providing a sense of therapy and security. "My parents used to be fighting all the time, so I would throw on a album, and just zone out and be in my own space where I was in control of my surroundings." With this escape a love was formed, and it wasn't long before a young M.I.C was crafting his own records using instrumentals from his favorite artists. "I got kicked out of school junior year, so my pops bought me this computer with all these educational programs right? So I would fake like I'm doing that for a little bit and then the whole day I'll just work on records. No outside, no nothing just me, my computer, and the beats."
After years of working tirelessly to prove to family and friends this wasn't a fad, Money M.I.C dropped his first official mixtape entitled "The Purpletape" in April 2011. "When the Purpletape dropped, my whole mentality changed. I instantly went from 'Yo can I do this?' to 'Yo I did it! What's next?'" Well-received by family, friends, and locals, Money M.I.C knew this was just a stepping stone and was ready to explore his style and create a project that reflected that. Over the next year, M.I.C worked tirelessly to construct a project that was sonically and lyrically different than all of his peers. With production from the likes of Nick Jettson, June G., Lexi Banks, and Duece Music, Money M.I.C had the landscape to work with. Released April 8, 2012 "1986" is a solid body of work and was downloaded over 500 times in the first week. With good writing and beat selection, the self-proclaimed "Young Hit-maker" is looking towards longevity. "I want to be here for a long time. In order to do that in this business you got to make sure you don't just drop albums or mixtapes, but that you drop a piece of time. My favorite albums or mixtapes have always been the ones that I can recall what I was doing, what I was wearing, or driving etc. You remember your life and that music was the soundtrack, I want to be able to be that guy consistently."
"1986" is available for free streaming and download at http://coast2coastmixtapes.com/mixtapes/mixtapedetail.aspx/money-m-i-c-1986