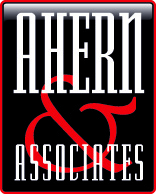 Our Ahern Advisory digital newsletter and video podcast are the go-to sources for those within the transportation industry who seek information and advice on issues which affect everyday operations and industry forecasts which better prepare readers
Phoenix, AZ (PRWEB) April 18, 2012
Drawing upon the need for a consolidated voice in the transportation industry, author Andy Ahern, CEO of Ahern and Associates, Ltd., has diligently grown his audience for his digital newsletter and video podcast to 450,000 strong. Ahern and Associates, who specializes in transportation, has quickly built a reputation for being North America's top trucking and logistics merger and acquisition firm.
Over their 25 year history, Ahern and his team have helped close mergers and/or acquisitions for some of the industry's largest carriers including CRST International, C.R. England, Inc., Greatwide Logistics Services, Inc., Dependable Highway Express and numerous private equity firms. Most recently, Ahern has set a record pace for 2012 in the number of acquisitions closed as a result of the rapid rate of consolidation in trucking, logistics and warehousing.
Those seeking clarity on issues which affect day to day operations in the transportation industry as a whole have migrated to Ahern's weekly digital newsletter and video podcast found at http://www.Ahern-Ltd.com. The Ahern Advisory routinely forecasts economic factors which impact trucking as well as provides commentary on the many government and social issues which have a bearing on transportation. In addition, Ahern offers sage advice on increasing overall profitability, employee issues, sales, operational reviews and successor planning. Ahern often discusses real world case studies to his audience covering actual events which involve issues like the emotional toll of selling a business and the proper way to value a transportation company.
"Our Ahern Advisory digital newsletter and video podcast are the go-to sources for those within the transportation industry who seek information and advice on issues which affect everyday operations and industry forecasts which better prepare readers for what lies ahead," explained Ahern.
About Ahern & Associates, Ltd.:
Ahern and Associates is North America's leading trucking and transportation management consulting firm. The skilled consultants at Ahern and Associates specialize in mergers and acquisitions of trucking and logistics companies as well as the restructuring and evaluation of existing carriers that seek to increase operating efficiency and improve profitability. Since 1987, Ahern and Associates has aided hundreds of buyers in the acquisition of trucking and logistics companies throughout the U.S. and Canada as well as assisting many transportation and logistics companies in reducing their overall operating costs and increasing their profitability. For more information, please call 602-242-1030 or visit http://www.Ahern-Ltd.com
XXX
Business contact:
A.W. Ahern
602-242-1030
Media contact:
Jason W. Jantzen
Phoenix Marketing Associates
http://www.PhoenixMarketingAssociates.com
602-282-0202