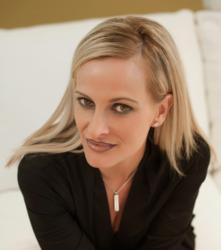 "Once again, Clive and Daniel Lubner are taking the home furnishings concept to an unprecedented new level. It's exhilarating to be a part of it."
Naples, FL (PRWEB) April 18, 2012
Clive and Daniel Lubner, who last winter opened their highly acclaimed flagship Clive Daniel Home showroom in Naples on Florida's west coast, announce the return of their elite design team and home furnishings services to Florida's east coast. The new region spans the Atlantic coast from West Palm Beach to Miami's Biscayne Bay. Boca Raton resident Blandine Blox has been named East Coast Director of Business Development and Interior Design.
Clive Lubner was the creative force behind the iconic Robb & Stucky stores for more than three decades. Joined by his son, Daniel, the father-son team grew the business from $2 million a year in revenues to an upscale, 28-store national brand generating nearly $275 million annually. The Lubners' innovative merchandising and marketing style made the company a trendsetter in the industry.
The name Robb & Stucky was sold to a Chinese conglomerate in early 2011, and Clive Daniel Home opened the doors to its first showroom in November. The sophisticated, 85,000 square foot showroom on Florida's west coast wowed both customers and the industry leaders who flew in from around the country to be among the first to experience the fresh new concept.
"Our first six months in business exceeded our expectations," says President/CEO Daniel Lubner. "Our long-time friends in the community and colleagues in the industry have shown overwhelming support, and new business from both our residential and our commercial customers -- some dating back three decades – reinforced our commitment to exceed their expectations as well."
"Meanwhile, we were overwhelmed with calls from past East Coast clients asking when we would open on their coast. We've worked hard to maintain our relationships with our past clients as well as designer and trade partners. Our East Coast clientele completely understand our new approach to total home solutions, and it gives us great pleasure to announce that we will once again be an active part of the community. "
Effective April 15, we're pleased to announce the return of Boca Raton design/architecture professional Blandine Blox to our team, and her appointment as our East Coast Director Business Development and Interior Design. In addition to leading the efforts to secure our first location here, which will take several months, Blandine is already working directly with our local residential clients and developers."
Blandine's extensive portfolio includes award-winning architectural and interior design accomplishments, from modest homes and condominiums to the most luxurious oceanfront estates, private jets and yachts. Her commercial background covers a broad spectrum of spaces, including retail stores, clubhouses, medical facilities, offices and nightclubs.
"In her years as one of the most talented designers in our top level team, she consistently demonstrated an innate ability to interpret our clients' vision and needs," says Chairman Clive Lubner. "With her background in architecture and hands-on knowledge of the construction process, she brings to the table the skills of an accomplished project manager, taking the design project from budgeting and pre-construction to final installation.
"She embodies not just extraordinary professional design skills and sophisticated eye for detail, but also the level of service we demand of ourselves on behalf of our clients," Lubner adds. "We're delighted to have her back on board."
Born in Paris, Blandine received her degree in architecture from the prestigious Ecole Supérieure d'Architecture. After moving to Boca Raton, she earned her degree in interior design and gained experience working in an architectural firm and smaller design firms before joining the elite design team at Robb & Stucky.
She is deeply involved in many community and charitable organizations, including AVDA, Habitat for Humanity, St. Jude's Children's Hospital, and the Boca Raton Chamber of Commerce, among others.
She has traveled extensively throughout the world, from Indonesia and Australia to the capitals of Europe and North America.
"My exposure to many cultures definitely broadened my aesthetic sensibilities," she says.
Blandine's work has been featured in some of North America's leading regional and national magazines, including Architectural Digest, Boca Design, Luxe Design and Boca Raton Magazine. "My past successes are just the starting point, she says. "I view every new design project as my potential personal best.
"Our long-time clients are already delighted with the fresh, dynamic look and feel of the new showroom. It's everything that they've come to expect, with lots of pizzazz and wonderful surprises. Once again, the Lubners are taking the home furnishings concept to an unprecedented new level, and it is exhilarating to be a part of it."
Daniel Lubner says the company is currently talking with other local designers to joint the new venture.
Clive Daniel Home is an American company under the direction of second and third generation furniture retailers.With its signature wine bar, café, home theater, architectural and vintage finds, and boutiques filled with bling for the home, Clive Daniel Home exhibits both sophistication and a playful approach to the total home shopping experience.
The flagship store in Naples is the first in a careful long-term plan of expansion throughout Florida and other markets.
# # #
DETAILS
http://www.clivedaniel.com
Daniel Lubner daniel(at)clivedaniel(dot)com
Blandine Blox, East Coast direct line (561) 312-9790; email bblox(at)clivedaniel(dot)com
Flagship showroom
2777 Tamiami Trail North, Naples, FL 34103
239-261-4663