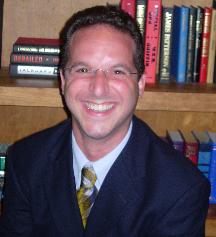 The laser operates at a wavelength that pinpoints the diseased tissue and removes it without harming the gum tissue nearby.
Houston, TX (PRWEB) April 18, 2012
Dr. J. Robert Friedberg, a leading periodontist in Houston, TX, recently introduced the revolutionary LANAP Laser Gum Disease Treatment to his practice in an effort to negate the negative attitude towards traditional periodontal disease treatments. LANAP stands for Laser Assisted New Attachment Protocol. Despite recent research which has linked gum disease with harmful systemic effects like heart disease, diabetes, pancreatic cancer, and low-birth-weight or premature babies, many people avoid periodontal disease treatments because gum surgery is often invasive and painful.
Traditional gum disease surgery requires the doctor to cut the gums in order to clean the area and remove the diseased tissue. However, during the procedure, healthy tissue may also be removed thus lowering the gum line. A lowered gum line can result in aesthetic issues for the patient as well as an increased sensitivity to hot or cold foods. After the surgery, patients often describe experiencing moderate to severe pain and discomfort and many require days off of work to recover.
The LANAP procedure is minimally invasive and requires no cutting or sutures like traditional gum surgery. Instead, this periodontal laser surgery zaps away bad bacteria from the gums without harming the healthy tissue. The laser operates at a wavelength that pinpoints the diseased tissue and removes it without harming the gum tissue nearby. And, because it works using laser light technology, there are no scalpels or cutting involved. This means less gum recession and less pain after the surgery than with traditional treatments for gum disease.
"LANAP gets results with minimal discomfort," says Dr. Friedberg. "For the first time we are able to get fantastic, long-term results that are predictable."
As leading periodontist in Houston, Dr. Friedberg has been extensively trained to provide advanced procedures such as: dental implants, periodontal plastic surgery, bone and gum grafting, and LANAP.
Dr. J. Robert Friedberg earned his bachelor's degree from Emory University in Atlanta and his Doctor of Dental Medicine from the University of Connecticut where he also completed his three year residency in periodontology. Dr. Friedberg has been commended for outstanding care by the American Academy of Periodontology, the International College of Dentists, the American Academy of Oral Medicine, and the American Associaton of Oral and Maxillofacial Surgeons.
You can visit http://www.Houston-Perio.com or call 281-674-7754 to learn more about LANAP® or dental implants. Dr. Friedberg's office is located at 9601 Katy Freeway, Suite 360 in Houston, TX 77024.