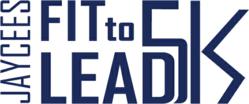 "The 5k is a great fundraiser for HOBY-NC East and has added professional timing in it's 2nd year to enhance and attract more of the community to get involved"
Raleigh, NC (PRWEB) April 18, 2012
On May 5th, the Raleigh Jaycees will be hosting the 2nd Annual Fit to Lead 5K at WakeMed Soccer Park benefiting the efforts of the Hugh O'Brian Youth Leadership Seminar of North Carolina East.
The Hugh O'Brian Youth Leadership Seminar of North Carolina East, also known as HOBY NC East, is a yearly event in which 200 Eastern Carolinian rising high school juniors attend a three day seminar to expand and explore their leadership potential. According to Hugh O'Brian, the founder of HOBY International, HOBY is about providing "a hands-on opportunity to interact with today's top movers and shakers in business, government, education, technology and other professions."
O'Brian founded HOBY in 1958 based on the observation that "the most important thing in education is teaching young people to think for themselves." Because of this principle over 9,000 students a year attend HOBY seminars hosted around the world.
The Fit to Lead 5K and HOBY NC East are hosted by the Raleigh Jaycees, who are avid leaders and volunteers in the Raleigh community. In support of HOBY NC East, the Raleigh Jaycees are showing leadership initiative by establishing the Fit to Lead 5K.
According to Alycia Wendt, co-director of this event, "we are very excited for our 2nd year of this race and with the enhancement of professional timing, we hope to attract professional as well as recreational runners and walkers. This is a great fundraiser for HOBY-NC East and we are eager to get the community involved in our race, whether as a volunteer, or a runner!"
The Fit to Lead 5K takes place on Saturday, May 5th at 9:00am at WakeMed Soccer Park located at 201 Soccer Park Drive Cary, NC 27511. Participants are welcome to walk or run in the 5K. Registration for the Fit to Lead 5K can be found at http://www.fittolead5k.org. Registering for the 5K before April 25th is 28 dollars and late registration is 33 dollars. Younger participants are welcome to take part in the children's Fun Run 1K at 10:30am. The cost of participating in the Fun Run 1K is 10 dollars.
Fleet Feet Sports, a sponsor of the event, invites all 5K finishers to participate in their Bib Jackpot giveaway. Bring your race bib to Fleet Feet Sports Raleigh by May 19th and check the jackpot poster. If your bib number is listed, you win the prize shown including a free pair of shoes!
"We appreciate the opportunity to support the HOBY leadership program, which is such a great asset to developing future leaders in our community," says Amanda Clark, store manager.
For more information about the Hugh O'Brian Youth Leadership Conference of North Carolina East visit http://east.hobync.org. If you are interested in learning more about the Raleigh Jaycees please visit http://www.raleighjaycees.org.
About the Raleigh Jaycees:
Chartered in 1932, the Raleigh Jaycees is an organization dedicated to leadership development through community service. This all-volunteer, civic organization runs more than 100 community service and leadership development projects each year. The Raleigh Jaycees is an affiliate organization of the NC Junior Chamber, the US Junior Chamber and Junior Chamber International. Membership is open to anyone between 21 and 40 years of age.