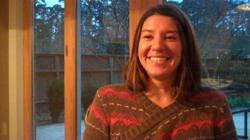 Denham Springs, LA (PRWEB) April 18, 2012
Narconon Riverbend Louisiana supports the National Council on Alcoholism and Drug Dependence – National Alcohol Awareness Month. This year's theme is "Healthy Choices, Healthy Communities: Prevent Underage Drinking" and is designed to draw attention to the pervasive impact that alcohol, alcohol-related problems and alcoholism have on young people, their friends, on families and in our communities.
NCADD notes that each year, about 5000 young people die from injuries caused by alcohol use. This statistic makes it vital to aggressively educate the parents of teens and pre-teens of the dangers from alcohol abuse as well as what happens that changes a social drinker into an alcoholic.
This horrors of alcoholism as well as underage drinking are exemplified in the following story from a recent Narconon Riverbend graduate:
"At the age of 10, my mom died from an overdose of alcohol and valium. She had suffered through many treatment centers and bouts of sobriety. Promising myself I would be nothing like her, I moved on with my life.
"However I was unable to deal with life and started drinking at age 17. Alcohol was ruining my life and those who loved me. I believed everything would change when I married and got pregnant at 22. I told myself I was going to be the best mom and my baby would not live through what I had. When my son was 4 months old, I decided that my life was so great, I could drink again. Within a couple months, I was already waking up in the middle of the night unable to remember putting my son to bed. From then on, my son's life was filled with me in and out of his life, making promises and breaking them and buying his love instead of earning it. I thought…this wasn't supposed to happen.
"After numerous attempts at sobriety, I finally arrived at Narconon Riverbend in Fall 2011. I was able to see that I became my mother and had stopped being me. Not only am I getting my life back, but my son's life back, too. I might be an alcoholic like my mother, but with the life lessons I've learned here, I don't have to die because of it. I have a choice today to give my son what I didn't have, a mother."
The National Awareness Month, held every April, was founded by and has been sponsored by the National Council on Alcoholism and Drug Dependence, Inc., since 1987 to increase public awareness and understanding aimed at reducing the stigma associated with alcoholism that too often prevents individuals and families from seeking help.
Narconon Riverbend understands that parents play a very important role in their child's decision not to use drugs and/or alcohol. Talking about such issues may be difficult. To assist parents, grandparents, even teachers, counselors and mentors, Narconon Riverbend offers a guidebook called "Talking to Your Kids About Drugs". This free guidebook will help with difficult answers to questions such as, "What if your son or daughter asks you if you have ever tried drugs?"
For your free copy of Talking to Your Kids About Drugs, send an email with your address to narcononla(at)aol(dot)com.
About Narconon Louisiana
Narconon Louisiana, located in Denham Springs, is a non-profit alcohol and drug rehabilitation center licensed by the State of Louisiana. The Narconon drug rehabilitation and education program was founded in 1966 by William Benitez and uses the drug-free rehabilitation and social education methodology based on research developed by American author and humanitarian, L. Ron Hubbard. They are dedicated to eliminating alcohol and addiction through drug prevention education and rehabilitation. If you know someone struggling with alcohol addiction or drug abuse and would like more information visit http://www.drugabusesolution.com or call 877-340-3602. Any questions you have in the matter will be addressed in confidence.