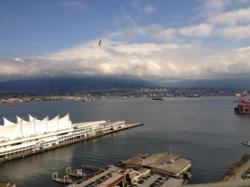 He will be a valuable asset to our technical team and helping with the next iteration of our CA Cloud infrastructure services.
Vancouver, BC (PRWEB) April 19, 2012
Canadian Web Hosting (http://www.canadianwebhosting.com), a leading online web hosting provider in Canada, announced today that it has hired Mike Phung as their new senior network engineer. His responsibilities will initially focus on Canadian Web Hosting's upcoming expansion of their CA Cloud infrastructure services that will give customers multi-site capabilities across Canada including self-managed clouds, integrated monitoring and resource scheduling, Anycast IP routing, all Canadian storage cloud, automated geographic failover and disaster recovery solutions.
Canadian Web Hosting's CTO, Kevin Liang states, "we've been working with Mike for some time and believe that he will be a valuable asset to our technical team and helping us move forward with the next iteration of our CA Cloud infrastructure services coming in May. He gives our customers proven experience maintaining an industry leading network backbone and has worked with many leading enterprise and hosting technologies from companies like Juniper, Cisco and Dell. We are excited to have him on board."
"I'm very excited to join an organization like Canadian Web Hosting where the focus continues to be on delivering customer-centric services that help our customers utilize the latest technologies designed around their business requirements," stated Mike Phung. Mike comes to Canadian Web Hosting from Peer1 where he had worked since 1999. His role involved deploying and maintaining switch fabric infrastructure and routers including the design and implementation of Peer1's network backbone.
About CANADIAN WEB HOSTING
Since 1998, Canadian Web Hosting has been providing a 100% all Canadian service that delivers on-demand hosting solutions including Shared hosting, Virtual Private Servers (VPS), Cloud Hosting, Dedicated Servers, and IT as a Service for Canadian companies of all sizes. Through the use of innovative technologies and experienced support personnel, they continually focus on helping each customer by offering configurable solutions that are tailored to their exacting business requirements. Canadian Web Hosting guarantees a 100% network uptime, and a total money back guarantee that backs everything they do. Customers can get help by calling 1-888-821-7888 to get basic support. For more advanced technical support, customers can use email, ticketing or real time live chat support with support staff.
For more information, visit them at http://www.canadianwebhosting.com, or get the latest news by following them on Twitter at @cawebhosting.