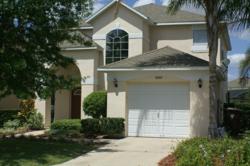 Great Orlando Vacation Rental on www.bobzio.com. Disney world here we come.
Orlando, Florida (PRWEB) April 18, 2012
A great Orlando Vacation Rental is the latest listing added to bobzio.com, a website for free rentals & home swaps. Vacation rental owners from high demand resort locations get high end perk package with each listing at no cost.
Orlando Vacation Rentals are in high demand on bobzio.com. Bobzio.com is a co-op of vacation rental owners, home exchanges and area services. Bobzio.com announces free lifetime listings for owners of Orlando vacation rentals. A comparable website with thousands of listings will charge up to a $1000 for such perks and listing benefits as bobzio.com offers for no cost.
Each owner will get unlimited photos, video upload, interactive reservation calender, Google map and email contact form. Soon all owners will be able to accept credit card payments without fees. Travelers will also have insurance against loss of deposits. All of this is without fee for a lifetime property listing.
Bobzio.com is only several months old but is growing fast. More users are discovering the advantages of searching for rentals based on activities such as golf, theme parks, scuba diving and any activity imaginable including surfing. http://www.Bobzio.com being a co-op is owned by the members. The ownership role will be determined when the first 20,000 have joined. There will not be a better time to get in on an opportunity like this that could save up to $1000 each year in subscription costs. The website also offers training on techniques to increase internet marketing exposure for individual listings and tips to get photos and videos to show up in some of the major internet search engines. Jump on board. The sooner the better.
Here is a link to a YouTube video showing how easy it is to start a listing: http://youtu.be/qOwKNH0c7Gg.