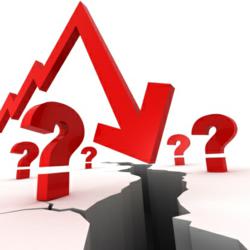 "The only reason the stock didn't decline under $10.00 is that the CEO hinted that the firm is up for sale," says Cekerevac.
New York, NY (PRWEB) April 19, 2012
The latest quarterly results for Research In Motion (RIM) were quite bad, according to Sasha Cekerevac, co-editor for popular financial newsletter, Profit Confidential. Revenue was down 19% from the previous quarter and down 25% from the same period in the previous year. The editor feels that it's not looking good for this once-successful technology stock.
"The only reason the stock didn't decline under $10.00 is that the CEO hinted that the firm is up for sale," says Cekerevac.
In his Profit Confidential recent article, Beginning of the End for RIM?, Cekerevac notes that corporate earnings showed a net loss for the quarter of $125 million compared to a net profit of $934 million in the previous year's quarter.
"…apparently, they still aren't on the right track," says Cekerevac.
Cekerevac believes that any potential buyers might just stand to the side and watch the slide continue for another year or two and pick up the pieces at just a few dollars per share.
"So far, there is no growth plan, no new sexy products, and nothing to drive corporate earnings going forward," says Cekerevac.
The number one sign in any industry of a company that might have problems, according to Cekerevac, is when you see arrogance appear. He feels that this is what happened with RIM. RIM's "BlackBerry" will be the same as Palm's "Treo," a great product that never evolved and is now in the history books, says Cekerevac.
Cekerevac notes that many analysts during the last decade believed at one time that the two giants in the mobile phone industry, Motorola Inc. and Nokia Corporation, would remain that way forever.
"Technology stocks that don't consistently progress forward with new ideas will fall behind," says Cekerevac. He feels that RIM had a huge, dominant lead, but took its foot off the gas and lost momentum and it appears the company is close to losing the race.
Profit Confidential, which has been published for over a decade now, has been widely recognized as predicting five major economic events over the past 10 years. In 2002, Profit Confidential started advising its readers to buy gold-related investments when gold traded under $300 an ounce. In 2006, it "begged" its readers to get out of the housing market... before it plunged.
Profit Confidential was among the first (back in late 2006) to predict that the U.S. economy would be in a recession by late 2007. The daily e-letter correctly predicted the crash in the stock market of 2008 and early 2009. And Profit Confidential turned bullish on stocks in March of 2009 and rode the bear market rally from a Dow Jones Industrial Average of 6,440 on March 9, 2009, to 12,876 on May 2, 2011, a gain of 99%.
To see the full article and to learn more about Profit Confidential, visit http://www.profitconfidential.com.
Profit Confidential is Lombardi Publishing Corporation's free daily investment e-letter. Written by financial gurus with over 100 years of combined investing experience, Profit Confidential analyzes and comments on the actions of the stock market, precious metals, interest rates, real estate, and the economy. Lombardi Publishing Corporation, founded in 1986, now with over one million customers in 141 countries, is one of the largest consumer information publishers in the world. For more on Lombardi, and to get the popular Profit Confidential e-letter sent to you daily, visit http://www.profitconfidential.com.
Michael Lombardi, MBA, the lead Profit Confidential editorial contributor, has just released his most recent update of Critical Warning Number Six, a breakthrough video with Lombardi's current predictions for the U.S. economy, stock market, U.S. dollar, euro, interest rates and inflation. To see the video, visit http://www.profitconfidential.com/critical-warning-number-six.