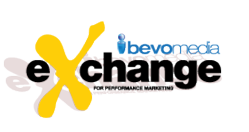 Our mission from the start has been to streamline the efforts of an online marketers every day tasks on to one central platform
(PRWEB) April 18, 2012
Bevo Media has just launched their new platform, The Bevo Media Exchange. Within the exchange, users now have the ability to manage every aspect of their affiliate networks.
Bevo Media's technology now allows affiliate marketers to utilize all of their normal affiliate network tools directly from the Bevo Media Exchange. Most affiliate marketers run traffic with more than one affiliate network. The Bevo Media Exchange integrates affiliate networks within its interface, which allows affiliate marketers to view statistics for all of their networks, offers and SubID reports.
Most importantly, affiliates can now apply to offers, retrieve their creatives and their specific affiliate links for each offer on each network, without leaving the Bevo Media interface. Affiliate marketers can dynamically insert these offer links into their campaigns on the fly by a simple click of a button.
Michael Chambrello, Managing Partner at Bevo Media, says, "Our mission from the start has been to streamline the efforts of an online marketers every day tasks on to one central platform."
Bevo has also integrated an Industry Top Offers report throughout the exchange. The Bevo Media Exchange will recommend top performing offers during campaign setup and report analysis. The goal of The Bevo Media Exchange is to make offer browsing and affiliate code retrieving easier than it has ever been.
The new Bevo Media Exchange is now live. Users can create free account at http://bevomedia.com