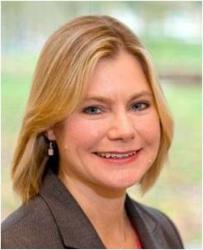 London (PRWEB UK) 20 April 2012
There's a great cast of speakers at what promises to be the low carbon transport day of the year. Delegates at the event will have the opportunity to network with government officials, leading industry, business and NGO representatives, and will also receive VIP entry to EcoVelocity, the green motor show.
This year's Conference will feature sessions on the latest state of climate politics; implications of the UK Government's Carbon Plan targets; industry viewpoints; test-cycle versus 'real world' emissions; low carbon freight; low carbon fleets and low carbon fuels. The LowCVP's Annual Conference has become the 'can't miss' environmental transport event for anyone interested in road transport and climate change. The 2012 LowCVP Annual Conference is sponsored by Michelin.
Delegates at the LowCVP Conference 2012 will have the opportunity to visit EcoVelocity 2012 which will showcase the latest in cutting edge technology from the world's leading car manufacturers as well as providing the opportunity for test drives of the newest low carbon and electric vehicles.
EcoVelocity itself takes place alongside the Grand Designs exhibition to which LowCVP delegates will also have free access.
The Conference will feature sessions on low carbon fleet management, freight, fuels and the perceived discrepancy between 'real world' and test-cycle emissions. These parallel sessions are organised in partnership with the British Vehicle Rental and Leasing Association, Road Haulage Association and the Institution of Mechanical Engineers.
ExCel has started fitting electrical charging points for cars to be used as part of the London Olympics fleet and which will subsequently become part of the pan-London charging network.
The event is very important for business car managers who can view the latest models in one place and get an insight into their pros and cons as well as network and it provides the opportunity to address company car issues and gain answers from those with better knowledge of particular aspects.
Source:
Business Car Manager: http://www.businesscarmanager.co.uk