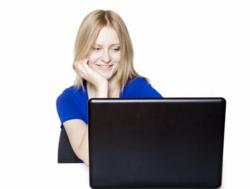 Miami, FL (PRWEB) April 22, 2012
Dating is truly one of the most enjoyable activities in the Internet today. Many people seek love interests and activity partners by visiting one website after another. Chat applications are being downloaded in many parts of the world in order to meet the demands of the dating niche. When it comes to chatting, an elite website chat widget rings a bell for some bloggers. This widget is known as Chatwing, and it is beginning to rake up popularity in a regular basis.
Chatwing is all about connection and how to nurture it well. It is a stand-alone program, but its potential doubles once it is installed to any blog or website. This has been proven many times already, especially during Chatwing's early release. One of the best things about Chatwing is Facebook integration. Here, people can log in using their Facebook accounts. This makes profile information exchange easy between visitors and bloggers.
Date seekers also rely well on the premise of chatting. Through this, they can categorize the ideal men and women that they want. Some meticulous seekers even make lists to point out gray areas of personal characteristics. A good chatter will know how to delve into another chatter's personality despite the long distance. Chatwing helps people find love interests by providing a chatting experience that can never be found in other chat sites.
For bloggers, on the other hand, having Chatwing for their blogs will raise the rate of visibility on a regular basis. This proves that a simple, free chat widget can really make a difference, despite the rate of online competition present.
About Chatwing
Chatwing.com has developed live chat software for websites and blogs. The Chatwing.com website offers users the ability to signup and create a customizable live chat feature in 1 minute or less. Users have the ability to customize the size, color, and fonts of the chat product. The ability to chat via social media accounts such as Facebook and Twitter enable Chatwing to offer a personal and unique real-time experience to all sites. Chatwing is 100% free web software.