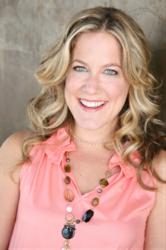 Boston, MA (PRWEB) April 23, 2012
Dr. Joe Rubino, presenter for the conference and Founder of HighSelfEsteemKids.com, CenterForPersonalReinvention.com, Internationally Acclaimed Expert on Self-Esteem and author of 11 books including 31 Ways to Champion Self-Esteem for Kids states, "Rather than become confused about what the latest media advice says, parents need to trust their intuition, always act from love, and hold their children as competent, capable and magnificent in every way… freeing themselves from second guessing their decisions while empowering their children to believe in themselves to trust that they can overcome any challenging situation."
A new approach to parenting inspires moms to parent with purpose, with a free online event called "Feed, Play, Love." These inspiring authors, speakers and thought leaders in their fields of child development will teach virtual attendees how to FEED a child's body, mind and spirit. They will provide ways for parents to give children space to PLAY and foster their own creativity and inspire ways for parents to LOVE being a mom or dad, while feeling confident and purposeful about parenting and the choices made about raising children.
"When we feed our children's minds, bodies and souls with all the good stuff, our hearts are filled with peace and joy…and it's easy to let the small stuff go," says Kristine Carlson, author of Don't Sweat the Small Stuff for Moms and presenter for the conference. "This event has truly been born out of a personal desire that I had, along with Donna Ashton, Founder of The Waldorf Connection and Community Creator, to find peace of mind in our beliefs about parenting and has grown over the last two years into a movement that's all about raising independent, fulfilled and happy children," says Kiva Leatherman, co-creator of Feed, Play, Love.
This movement also stems from Leatherman's desire to "get naked" about shedding light on what keeps us trapped as children and in turn leads to how we parent. It means to offer transparency to what we have done as children, why that has happened, letting it go and to lead our children with purpose. It lies in the middle, which will certainly create a few arguments among the masses. "What I love about this event is that we share a spirit of choice and purpose in our own parenting styles…we can get information from these experts and act on what speaks to us," says co-creator Ashton.