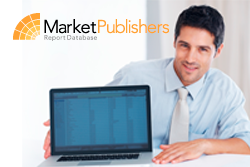 London, UK (PRWEB) April 18, 2012
The Vietnamese IT industry is an important driving force for the country's economic development, reducing poverty and improving people's living standards. The total industry revenue is estimated at USD 8.5 billion as of 2011 with a potential to grow at 18%-22% up to 2015.
The hardware sector contributes the most to the industry revenue but has low added value due to strong concentration on simple assembly lines. The digital content industry and IT services are expected to boom in years to come but Vietnamese companies might lose the domestic markets to foreign competitors. The software industry is still very much fragmented as Vietnamese software firms are still small in size and lack of strategic and creative directions.
New research report "Vietnam Information Technology Profile" elaborated by NNMT Advisor has been recently published by Market Publishers Ltd.
Report Details:
Title: Vietnam Information Technology Profile
Published: April, 2012
Pages: 82
Price: US$ 3,368
http://marketpublishers.com/report/technologies_electronics/computers/vietnam_information_technology_profile_nnmt_advisor.html
The research report offers a comprehensive guide to the IT industry in Vietnam, comprising:

IT industry ranking;
Vietnam's IT industry SWOT analysis;
IT policy, strategy, and relevant laws and regulations;
IT-related organizations;
IT utilization;
profile of IT subsectors;
profiles of major Vietnamese IT companies;
human resource development in IT.
Report Contents:
1 Executive Summary
2 IT Industry Ranking
3 Vietnam's IT Industry SWOT Analysis
3.1 Strengths
3.2 Weaknesses
3.3 Opportunities
3.4 Threats
4 IT Policy, Strategy, and Relevant Laws and Regulations
4.1 IT Fundamental Policies
4.1.1 The National Strategy on "Transforming Vietnam into an Advanced ICT Country"
4.2 IT Promotion Policy
4.3 IT-Related Regulations
5 IT-Related Organizations
5.1 National Steering Committee On ICT (NSCICT)
5.2 MIC Acting as the Regulator
5.3 Professional Associations
5.3.1 Vietnam Association For Information Processing (VAIP)
5.3.2 Vietnam Software Association (VINASA)
5.3.3 Vietnam Electronic Industries Association (VEIA)
5.3.4 Vietnam Information Security Association (VNISA)
5.3.5 Internet Society Vietnam (ISOC)
5.3.6 The Radio Electronics Association of Vietnam (REV)
5.3.7 Ho Chi Minh City Computer Association (HCA)
5.3.8 Vietnam E-Commerce Association (VECOM)
5.4 Other Relevant Organizations
5.4.1 National Office of Intellectual Property of Vietnam (NOIP)
5.4.2 Vietnam Standard and Consumer Association (VINASTAS)
6 IT Utilization
6.1 E-Government
6.2 IT Applications And Digitized Systems in Reality
6.2.1 Trade Information Systems
6.2.2 Educational Support Systems
6.2.3 Applications in Financial and Banking Sector
6.2.4 Hospital and Health Care Information System and Telemedicine
6.2.5 Applications in Agriculture and Forest Industries
6.2.6 Applications in Logistics and Transportation
6.2.7 E-Commerce
6.2.8 Cloud Computing
6.3 IT-Related Events
6.4 IT Parks
6.4.1 Overview of IT Parks
6.4.2 Quang Trung Software City
6.4.3 Hanoi IT & Telecommunications Trading Center
6.4.4 Saigon Software Park (SSP)
6.4.5 Danang Software Park
6.4.6 IT Park Of Vietnam National University at Ho Chi Minh City
6.4.7 E-Town
6.4.8 Cantho Software Park
6.5 Communications Infrastructure and Internet
7 Profile Of IT Subsectors
7.1 Hardware
7.1.1 Brief on the Development of the Vietnamese Hardware Industry
...
More new market research reports by the publisher can be found at NNMT Advisor page.