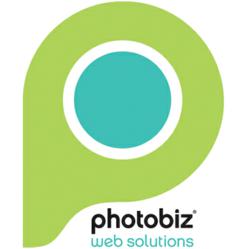 From the beginning PhotoBiz has been committed to providing services that go the extra mile.
Greensboro, NC (PRWEB) April 18, 2012
PhotoBiz is always striving to improve its user experience, and therefore it has enhanced several of its features. Customers, including photographers and creative artists, can now utilize custom order status indicators, enhanced "My Account" interactions, multi-lingual settings, and quick loading tile backgrounds.
"From the beginning PhotoBiz has been committed to providing services that go the extra mile," said Lauren Marx, Chief Operating Officer of PhotoBiz. "We love our customers and we promise to be their online partner in making their website the best that it can be."
PhotoBiz Store Sites are an exceptional online platform for photographers and other businesses to sell virtually anything. PhotoBiz relies on its customers' feedback for further refinements and added features. Here are four of the latest upgrades for PhotoBiz Store and Blog Sites.
Upgraded "Orders" page allows for custom status reports. After requests for help with managing work flow, the PhotoBiz Store Sites now allow for custom status reports. Previously the only status report was for payment: paid or pending. Now any custom order status can be created for ordering procedures, which helps keep customers informed.
Create and manage your own "My Account" page. PhotoBiz has developed a way for customers to have a more interactive experience with its Store Site. Visitors can now edit their billing and shipping information, update their account password, as well as view their past order and invoice history. Each of these changes allow for simple, easy retrieval of order information, and an overall richer shopping experience.
Do business in multiple languages. Just as PhotoBiz has customer support agents who speak Spanish, PhotoBiz recognizes many of its customers do business in Spanish. The Multi-lingual feature added to Store and Blog Sites allows for Spanish language settings. Other languages will be added in the future.
Tiled backgrounds for faster load times. PhotoBiz has developed a new upgrade for backgrounds to allow for faster load times – tiles. The advantage to tiling the background versus having a full page background is that the tiled image is smaller and therefore the page loads faster.
About PhotoBiz
Founded in 2004, PhotoBiz, LLC is a managed web solutions company for photographers, creative professionals, and other businesses backed by Passionate Support®. PhotoBiz specializes in designing and hosting Flash and HTML website portfolio templates, mobile sites, ecommerce store sites, blog sites, and slideshow tools for online client proofing – all expressly created with SEO in mind. Located in Greensboro, NC, PhotoBiz has a team of Passionate Support® agents to partner with and mentor customers to enjoy an easy, professional online experience. For more information about PhotoBiz, please call 866-463-7620, visit http://www.PhotoBiz.com, or connect with PhotoBiz on Facebook at facebook.com/PhotoBiz.