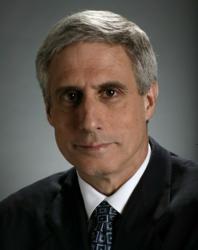 To see how far cancer gene therapy research has come in the past ten years is extremely promising. Today, we have more cancer survivors than ever before due to the innovative treatments from scientists like our ACGT investigators.
Greenwich, Conn., (PRWEB) April 18, 2012
More than 30 of the nation's top cancer scientists will be in Greenwich, Conn., Thursday, April 19, 2012, to help the Connecticut-based Alliance for Cancer Gene Therapy (ACGT) celebrate ten years of innovative cancer gene therapy funding.
ACGT is the nation's only non-profit dedicated to cancer cell and gene therapy and was the funding arm for last summer's breakthrough clinical trial on treating leukemia at the University of Pennsylvania that obliterated cancer in a group of patients and exceeded the wildest of expectations.
ACGT has funded more than $22.5 million in scientific research to 38 scientific investigators in the past decade, and currently has 17 clinical trials involving gene and immunotherapy in progress. ACGT will be funding a clinical trial on pancreatic cancer later this year. The scientists attending the ACGT 10th anniversary celebration represent top research institutions including Harvard Medical School, Johns Hopkins University School of Medicine, Mayo Clinic, St. Jude's Children's Hospital, Duke University, The Salk Institute, University of Pennsylvania, Memorial Sloan-Kettering, Stanford University, Dana Farber Cancer Center, University of California San Diego, University of Pittsburgh, and the University of Chicago.
Dr. Carl June who led the University of Pennsylvania leukemia study, as well as Connie Burnett-West, a ten-year lung cancer survivior treated with gene therapy, are some of the notables in the field of cancer research that will be in attendance.
Robert Bazell, the Emmy award-winning chief science and health correspondent for NBC News, and author of the book "HER-2: The Making of Herceptin, A Revolutionary Treatment for Breast Cancer," will be the keynote speaker.
Dr. Dennis Clegg, professor, department of Molecular, Cellular and Developmental Biology at the University of California, Santa Barbara, will be the featured scientist, and he will present his current research into adult skin stem cell research.
The event honors the life of Edward Netter (1932-2011), ACGT's co-founder and visionary that saw the promise of cancer gene therapy in treating and curing cancer and the "New Frontiers" that cancer gene therapy is opening in the field of cancer research. Edward Netter's dream of curing cancer is being continued by his inspiring wife and co-founder of ACGT, Barbara Netter, along with the dedicated ACGT team and scientific advisory council, including Dr. Savio Woo, chairman of ACGT's scientific council, and professor and founding chair of the department of Gene and Cell Medicine at Mt. Sinai School of Medicine. To learn more about ACGT, visit http://www.ACGTFoundation.org.