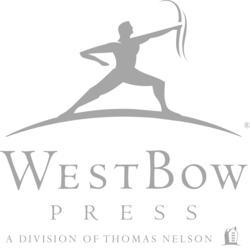 Bloomington, IND (PRWEB) April 18, 2012
WestBow Press, the Christian self-publishing division of Thomas Nelson, Inc., announced author Annie F. Downs' inspiring debut nonfiction work, "From Head to Foot" has been acquired by Zondervan. An updated and revised version of the book will be available in August 2012 under a new title, "Perfectly Unique: Praising God from Head to Foot."
After completing the manuscript, "From Head to Foot," Downs actively promoted it by attending conferences and working closely with a literary agent in the hopes of securing a publishing contract. With no offers on the table, and without books to distribute at speaking engagements, Downs turned to WestBow Press. "The people at WestBow Press were a joy to work with; they were encouraging and really cared about helping me make my book as good as possible."
Fueled by the popularity of "Annie Blogs," Downs' Christian-themed lifestyle blog and her outreach to youth groups and Christian women's organizations, sales of the WestBow title exploded. "People would pick up 'From Head to Foot' and have no idea it was self-published. Based on the numbers of books sold, and the reach of my platform, a literary agent contacted me, confident he could generate interest from top Christian publishers," said Downs.
Fourteen months later, Downs received and accepted an offer from Zondervan. Her book, "Perfectly Unique: Praising God from Head to Foot," will be available in September 2012. To watch WestBow Press' interview with Annie F. Downs, please visit http://www.westbowpress.com/Video/Annie-Downs-Publishing-Journey.aspx.
For more information about self-publishing opportunities with WestBow Press, please visit http://www.westbowpress.com.
###
About WestBow Press:
WestBow Press is a strategic self-publishing alliance of Thomas Nelson, Inc., the world's largest Christian publisher, and Author Solutions, Inc. (ASI) — the world leader in the popular self-publishing industry segment. Through this partnership, authors benefit from the rich publishing heritage of Thomas Nelson and the speed-to-market advantages of the ASI self-publishing model. Titles published through WestBow Press are evaluated for sales potential and considered for publication under the Thomas Nelson imprint. Thomas Nelson, Inc. continues to "inspire the world" with distribution of products in more than 100 countries worldwide. For more information, or to start publishing today, visit http://www.westbowpress.com or call (866)-928-1240. Follow us @westbowpress on Twitter for the latest news.