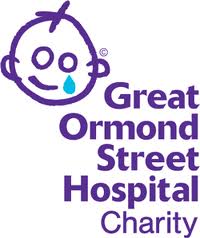 Do something wonderful - people may imitate it.
Blackburn, Lancashire, UK (PRWEB) April 20, 2012
The Paul Lynch Foundation has been founded by Paul Lynch to raise money for a cause that is very close to his heart. Great Ormond Street Hospital is the UK's leading children's hospital and treats thousands of young patients from all over the UK each year. The hospital relies on charitable donations to raise the £50 million pound annual running cost of the hospital. Paul Lynch has pledged to use his skills as an online entrepreneur to play his part in raising that total.
Great Ormond Street Hospital opened on the 14th February 1852 with just 10 beds. The hospital now looks after more than 320 young patients at any one time specialising in neo-natal, cardiac and paediatric intensive care services. Money that is raised by Paul and other notable patrons such as the Prince of Wales, Victoria Beckham and Vernon Kay goes towards maintaining and expanding the state of the art facilities at GOSH and developing new treatments by funding research into a range of conditions that affect young children in the UK. It is also used to provide the latest equipment to ensure that the very best quality of care and offering essential patient and family support.
You can find out more information about the Paul Lynch Foundation and the Great Ormond Street Hospital here. Paul has pledged to make a donation to the foundation with each sale of his upcoming products and donations can also be made through the website. The motto of the foundation is "Do something wonderful-people may imitate it" and it is hoped many people will imitate Paul.
About Paul Lynch
Paul is the chairman and founder of Searchdotcom, a leading SEO company in the UK. He has also released a string of well received internet marketing software and products including his world famous "MR X" brand which include bestselling products like MR FBX, MR LBX & MR PPCX.
He has also created a number of make money online websites to help people around the world find success on the internet. He lives in Blackburn Lancashire with his wife, two children and his faithful dog George.