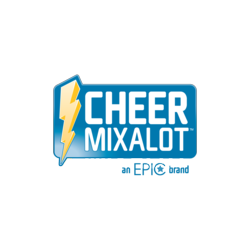 New York, NY (PRWEB) April 19, 2012
Cheer MixALot, the EPIC Brands' cheer and dance custom music mix division, has just launched its new user-friendly website, [http://www.cheermixalot.com __title__ ]. This website has a brand new look and better, easier interfacing for the clients. With the new site, customers can browse different types of music mixes, listen to samples, and even order their custom mix straight from the site. They can also obtain the music mix questionnaire, which allows the customers to completely customize mixes to suit their needs, and they can explain exactly what they would like to hear, down to the sound effects within each count or voiceovers within each section.
Founded in 2005 by Mike Vandermause, Cheer MixALot was established to provide cheer and dance programs throughout the nation with professional, exciting, custom music mixes for their routines. The company has limitless options, from semi-custom mixes at fantastic prices to completely unique mixes created from your requests. Cheer MixALot's champion clients include everyone from Level 1 teams, to high school teams, to collegiate national champions, to Cheer and Dance Worlds competitors!
Check out http://www.cheermixalot.com or call 866-965-2322 to start creating your custom music mix for the perfect touch to an awesome routine.
Cheer MixALot is a division of the EPIC Brands. Visit http://www.theepicbrands.com or call 877-322-2310 for more information about some of the most exciting cheer and dance camps and competitions in the nation.