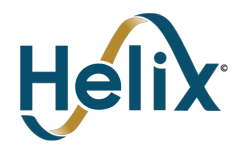 Stories are fundamental to the human experience. They help us organize information and make sense of the world. Helix acts on this knowledge and uses stories to create a narrative context for learning that's relevant and engaging.
Scottsdale, AZ (PRWEB) April 18, 2012
Today at the ASU Education Innovation Summit Altius Education CEO Paul Freedman introduced the company's breakthrough advancement in higher education technology. The platform, called Helix, is a learning environment that combines the powers of storytelling, big data, cognitive science, and current technologies to fundamentally change the way students experience online learning.
"We've already seen that online education can expand access to a college degree," said Freedman, "but what we haven't seen is technology used to make a substantial improvement to the learning experience itself. That's where Helix comes in."
As Freedman explained to the crowded room of leaders in higher education innovation, Helix is more than a learning management system or an adaptive platform; it's an online learning environment that integrates advancements from across the industry into one learning experience that uses personalization to engage learners and increase success rates. One unique development of the system is its use of individualized stories.
"According to cognitive science, our brains are wired to learn best through stories," Freedman explained. "Stories are fundamental to the human experience. They help us organize information and make sense of the world. Helix acts on this knowledge and uses stories to create a narrative context for learning that's relevant and engaging."
At the beginning of their courses, students in the Helix environment are asked to choose a story that fits their personal interests and degree program. This story creates a framework for the course content that makes it easier to retain new information and also provides relevance to the subject matter. Students no longer have to ask, "Why am I learning this?" or "When will I ever need this?" Instead, they're given a solid example of how the knowledge they're receiving is significant to their lives and the future they're working towards.
Another fundamental aspect of the Helix learning experience is that it is built to evolve—every piece of the learning process is evaluated so that students, instructors, and the university can use that information to become more effective. Data plays a large role in any new technology advancement, but Helix takes that data and makes it open and accessible through constant feedback loops that provide everyone with the information they need to improve. The system is designed to continually evolve and optimize the learning experience as more students use it.
The sophisticated analytics of the Helix system don't stop there. Helix measures the critical skills, which Freedman calls "horizontal competencies", that are fundamental outcomes of a college education. These vital skills like critical thinking and effective communication are typically difficult to measure at traditional universities and often neglected in online learning. According to Freedman, the Helix system integrates and assesses these skills throughout the learning experience leaving students prepared for their future.
"One of the things about Helix that I'm most proud of is that it is empowering—it goes beyond the current capabilities of competency-based adaptive learning to create an experience that can be customized to students' degree and career goals, abilities, and pacing needs to really prepare them for their future."
Within the environment students can take advantage of live tutoring, track their progress through comprehensive learning analytics, work with fellow students in peer-2-peer answer forums, and receive detailed feedback from instructors. Adaptive technology is a large part of the course structure but Helix has taken the competency-based adaption that much of the industry has already seen and expanded it to include adaption based on personal interests and degree goals as well.
At the end of the demonstration, Freedman extended an invitation to other members of the higher education community to join Altius in this next step by becoming a part of the developer preview.
Those who are interested in learning more about Altius Education and new Helix online learning environment can request an invitation to the preview at meethelix.com, follow the hashtag #helixedu, or contact Vincent Guerrieri at public.relations(at)altiused(dot)com or 415-655-8320.
About Altius Education
Altius Education combines the best aspects of a university and a technology company to improve the experience and outcomes of 21st century students. The company's mission is to develop innovations in virtual learning systems, student services, and educational pathways in order to provide students with an effective and personalized university education. Altius pursues this mission through Ivy Bridge College, created in partnership with Tiffin University. Ivy Bridge is America's transfer college—a new kind of institution that provides a highly-supported path for students to obtain their associate degree online, then seamlessly transfer to a four-year college or university to finish their bachelor's. Partnering with over 120 academic institutions, Altius has created an innovative model of higher education focused on student success. Headquartered in San Francisco, with operations in Ohio, Altius is funded by Maveron, Spark Capital, and Charles River Ventures.