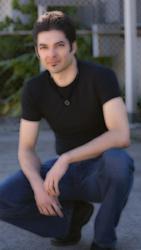 How To Talk to Women: What Not To Do
San Mateo, CA (PRWEB) April 26, 2012
Carlos Xuma's latest report on how to talk to women, lists some potential pitfalls that many men fall into. He also gives concrete ways to avoid those mistakes.
"The first mistake most men make is the assumption that the goal of the conversation is to make friends with the girl," Xuma says. "For whatever reason, be it insecurity or fear of rejection, guy after guy thinks that starting out as friends it the way to get a girl interested. They are dead wrong."
Sometimes men get embarrassed to show they are interested or even try to disguise their interest in a woman as something else, Xuma says in his report on how to talk to women.
"Maybe by pretending he wants to be friends, it gives the guy the balls to go up to a woman," Xuma says.
Another common mistake that men make when they are learning how to talk to women is to use pick up lines.
"Too many men think that what they say for the first time to a woman is a make-or-break situation," Xuma says. "In reality, the first thing a guys says is the last thing he needs to worry about. What does matter is his sincerity and believability. It's not what he says, it is how he says it."
In his report on how to talk to women, Xuma gives examples of ways to approach women that are always successful because they are sincere and believable.
The men who are most successful with learning how to talk to women are the ones who analyze what works and what doesn't work.
"In other words," Xuma says. "The men who find success are the ones who are willing to learn from their mistakes. That applies not only to dating, but to life itself."
Xuma has spent years teaching hundreds of men flirting tips for guys and has been a dating expert and attraction adviser for more than 10 years. He has appeared on ABC and CBS television, as well as Playboy radio. He's the author of The Bad Boy Formula, Secrets of the Alpha Male, the Girlfriend Training Program, and numerous other books and articles. He has also been recognized for his work sharing dating advice for guys and sharing tips on pick up artist techniques and how to talk to women.
For more information, visit Carlos Xuma's website at http://www.alphaconfidence.com