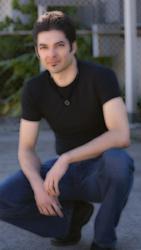 Dating Guru Reveals How To Flirt With Women
San Mateo, CA (PRWEB) April 24, 2012
Learning how to flirt with women is the key to having a successful and thriving dating life, Xuma says in his new report.
"The best kind of flirtation with a woman is to tease her, to bust her balls, to let her know that she is not on a pedestal," Xuma says in his new report. "Make fun of her. Be indifferent to her interest. All these elements of teasing pull together the Three S's (Self-confidence, Self-discipline, Sense-of-humor) help a man present himself as a challenge to her. When a man doesn't approach her with a compliment or a come-on, she also doesn't start registering him as someone that wants to date her. He can sneak under her radar that way. Teasing is the best method of flirting."
However, it is important for men to learn other methods, as well, Xuma says. That is why he gives detailed instructions on how to flirt with women in his new report.
For instance, Xuma teaches men a handful of flirting tools to keep at the ready. He recommends first that men learn how to read palms.
"Palm reading is an excellent method that allows a man to touch a woman (he's got to hold her hand to read it, right?) It also helps engage the woman's romantic thought process, so the guy wins on two levels," Xuma says.
In addition, Xuma's report on flirting with women talks about learning other fortune-telling methods, such as tarot, astrology, handwriting analysis, and I-ching.
But men who aren't interested in that can pick up other tools to flirt, Xuma says.
"Men who have a dog, or borrow a baby or have some other prop, such as interesting jewelry or a cowboy hat are essentially giving a woman an excuse to walk up and talk to them," Xuma says. "Those are great tools. Men just need to be careful women don't think the baby belongs to him or they might think he is unavailable."
Another good tool to have is a particular skill or magic, Xuma says in his report on how to flirt with women.
"Magic is a great one. Men can impress a woman and flirt by doing a magic trick," he says. "Or if a guy can play guitar, he's golden. A man who can play a seductive song for a woman is going to stand heads above every other guy in the room."
Xuma has spent years teaching hundreds of men flirting tips for guys and has been a dating expert and attraction adviser for more than 10 years. He has appeared on ABC and CBS television, as well as Playboy radio. He's the author of The Bad Boy Formula, Secrets of the Alpha Male, the Girlfriend Training Program, and numerous other books and articles. He has also been recognized for his work sharing dating advice for guys and sharing tips on pick up artist techniques and how to flirt with women.
For more information, visit Carlos Xuma's website at http://www.datingdynamics.com