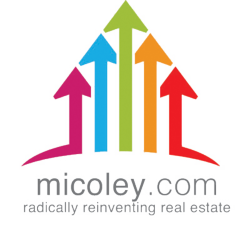 Green Bay, WI (PRWEB) April 19, 2012
This exciting realty event includes commercial and retail properties, commercial and residential land, bank branches, condominiums, duplexes, and single and multi-family homes, all at incredible prices. Properties are primarily located in Wisconsin, Michigan, Illinois, Minnesota, Ohio, and Indiana, with some properties in other states.
Micoley is proud to have been selected by several banks to aggressively negotiate the sale of bank-owned real estate.
Properties are priced to sell quickly, reduced up to 70%. This event features no buyer's fees and no buyer's premiums. Additionally, financing is available on some of the properties. This is a first-come, first-served sale, so properties are only available for a limited time.
Offers can be made by calling or online at Micoley.com. All offers will be considered and responded to within 48 hours. Purchasers must be pre-qualified to participate and close on the property within 30 days. Properties with accepted offers will be removed from the sale.
Property is added daily to the sales event inventory. Visit Micoley.com for an up-to-date property listing and to sign up for email updates. Photos, property details, and additional information can all be viewed on Micoley.com. To learn more, contact a Micoley & Company representative at 888-662-1020 and visit Micoley.com for future auctions and sales events.
Micoley & Company, based in Green Bay, Wisconsin, is a real estate auction company specializing in bank-owned properties throughout the United States. Their unique approach incorporates customized marketing programs and project-focused plans. Micoley is committed to reinventing real estate.