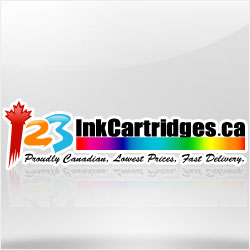 Montreal, Quebec (PRWEB) April 18, 2012
In order to meet the increased demand of its customer base, 123inkcartridges just announced that it now carries various accessories including iPad chargers. The reason behind their recent expansion of product lines is to provide customers who use Apple products the same quality products as other computer users. CEO Jack Zhan assures customers that the latest additions to their product lines will still be available to customers "at the lowest price possible." The company's goal is to meet the need of the growing population who use iPad and related products. Accessories such as iPad chargers will be available through 123inkcartridges.ca.
Over the last few years more computer users have been intrigued by the technological advancements made by iPad makers. 123inkcartridges.ca intends to meet growing customer demand by offering access to accessories such as iPad chargers and cables that can enhance computer usage.
The Canadian based company is dedicated to helping computer users have the optimal experience from their computers and this includes making available various types of accessories through their online supply services. Customers can order items such as iPad chargers, cables and other products by visiting 123inkcartridges.ca. The company is making available a wide range of products that iPad users will find beneficial. Customer service is available to assist customers 2/7 and the company prides itself on making each online shopping experience a profitable and pleasant one.
About 123inkcartidges.ca
123inkcartridges.ca is a Canadian based company who began with the idea of providing quality printer products to customers. The initial goal of the company was to make these necessities available at the lowest possible price. Originally, the company was based out of Verdun. Quebec but recently relocated to Montreal, Quebec. In recent years the company has expanded its departments to supply various other types of computer related products to its broad customer base. They have an excellent customer service department with live chat available on the website to assist customers with purchases. To find out more about this excellent company view their site at http://www.123inkcartridges.ca/