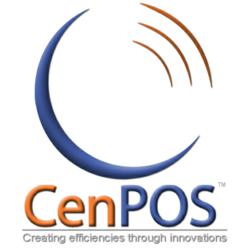 Las Vegas, NV (PRWEB) April 18, 2012
CenPOS, a fast-growing payment processing network is exhibiting at the ETA 2012 Annual Meeting & Expo in booth 748. The CenPOS team will be at booth 748 to provide demos of its Mobile Payments and Electronic Bill Present and Payment platforms. They will also demo the CenPOS Virtual Terminal, Recurring and Installment Billing, Integrated Standalone Terminals, E-Commerce Platform, Web Payment Portals, API Integrations, POS/ERP Solutions, and the CenPOS Financial Dashboard.
"CenPOS is committed to creating value through innovation, and our product set reflects that," said Jorge Fernandez, CEO, CenPOS. "The payments industry is not just competing on rates anymore – we have to provide value to our merchants, and we're confident the professionals at the ETA will see that CenPOS is a true differentiator," Fernandez continued.
The ETA Annual Meeting & Expo is run by the Electronic Transactions Association every year to provide networking, education, and partnership opportunities to professionals in the payments industry.
About CenPOS
http://www.cenpos.com/
"Creating efficiencies through payment innovation"
Founded in 2009, Miami-based CenPOS is a payment technology provider. CenPOS is committed to providing its customers and partners with innovative solutions for today's rapidly evolving consumer payment choices.
CenPOS is an intelligent payment processing network that streamlines the payment experience for businesses and consumers by using state-of-the-art technology to replace inefficient, outdated payment systems. The network reflects the core values that drive the experienced and innovative CenPOS team: Simplicity, Scalability, Security and a holistic approach to payment processing strategies.
CenPOS provides solutions to a range of organizations including but not limited to retail, card not present merchants, automotive dealers, professional services and academic institutions; special programs are also available for non-profits. Call us: (305) 630-7960, or toll free: (877) 630-7960.
LinkedIn: http://www.linkedin.com/company/820255
Twitter: http://twitter.com/cenpos @CenPOS
About ETA
http://www.electran.org/am12/
The 2012 ETA Annual Meeting & Expo brings together more than 3,500 payments professionals and suppliers to the industry for three days annually to provide peer-led education, networking, and one-of-a-kind partnership opportunities. Whether you want to learn more about the payments industry, showcase a new product, or are in the market for a new partner or channel opportunity, you will find everyone and everything at the 2012 ETA Annual Meeting & Expo, from merchant acquirers, financial institutions, payments processors, and alternative payment providers to value-added resellers, prepaid companies, and merchant sales teams.