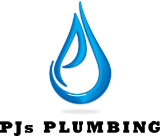 PreferredLocalBusiness.tv proudly welcomes their newest listing for Delafield Plumber.
Delafield, Wisconsin (PRWEB) April 18, 2012
Delafield Plumber PJ's Plumbing has never been as easily accessible as it is today, thanks to the company joining PreferredLocalBusiness.tv, a local preferred business directory that will make this Delafield Plumber immediately available to local internet searchers.
About PJ's Plumbing:
P.J.'s Plumbing Inc. has been serving the Lake Country area since 1998. They are family owned and operated and take pride in the thousands of customers that have trusted their expertise, craftsmanship and knowledge.
P.J.'s Plumbing staff of qualified and experienced service technicians are dedicated to solving plumbing issues in the timeliest and cost efficient manner. P.J.'s Plumbing is focused on providing high-quality service and customer satisfaction. Their customers know that P.J.'s Plumbing will do the job right the first time and treat their home or business with the respect and care it deserves. The goal is not to meet expectations, but to exceed them. P.J.'s Plumbing desire is to become the premier service and repair company for the Waukesha county areas. Offering 24 hour service seven days a week, P.J.'s Plumbing looks forward to becoming the local plumber of choice!
P.J.'s Plumbing skilled, trained and experienced staff works on residential new construction and remodeling, water heater installation, drain cleaning, multipurpose piping for residential fire suppression, cross connection control and back flow prevention, garbage disposals, and sanitary lift pumps. They are driven to continually grow our knowledge to better serve their customers with a wealth of intelligence and expertise.
P.J.'s Plumbing Company has been providing plumbing services to Waukesha County, including Pewaukee, Hartland, Delafield, Merton, Nashotah, Oconomowoc, Chenequa, Stone Bank, Brookfield, North Lake, Summit, Wales, and surrounding communities for over 15 years. Whether it's helping their clients in a new construction project, servicing a business, or re-piping an entire plumbing system, the professional teams of experts are ready to help when they are needed.
PJ's Plumbing provides outstanding care delivered by a dedicated team, meaning their clients receive the personalized treatment and attention required for a stellar Plumber experience. PreferredLocalBusiness.tv proudly welcomes their newest listing for Delafield Plumber.