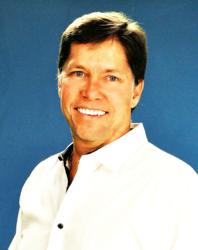 San Diego, CA (PRWEB) April 18, 2012
Greg Writer continues his campaign to help educate entrepreneurs, business owners and inventors by providing a free webinar series on raising capital, covering everything from basic strategies to the current trend of crowdfunding. Writer and his panel of guest speakers are providing the tips, tool and resources people need to raise money for their business, product or idea.
This Thursday, Writer's two business partners David Spoon and Ed Bracken will guest host the webinar series titled, Primary Due-Diligence Review. Listeners will discover a foundational view of developing a vision and mission, how to assemble the right management team, draft a successful business plan, and much more.
The free webinars will air every Thursday at 6:00 p.m. PT between now and May 31st when Angel Network launches an exciting 3 day event in San Diego, California May 31st through June 2nd. The Angel Money and Crowd Funding Boot Camp event will be 3 days of hands-on training for entrepreneurs, business owners and inventors who are looking to raise money, develop a product or take an amazing idea to the next level without being taken advantage of, without giving up control, and without making simple mistakes.
For more information on the free webinar series visit: http://angelmoneybootcamp.com/