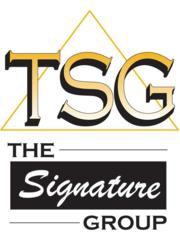 Vienna, VA (PRWEB) April 19, 2012
Earl Moses, former Advanced Services Leader of the DoD Pacific Advanced Service which is part of the Public Sector Global Government Solutions Group at Cisco moved to the private sector by joining The Signature Group, Inc. (TSG) as Vice President of Professional Services in August of 2011. He is responsible for leading engineering services teams supporting Enterprise, Service Provider, Department of Defense, and Federal Civilian clientele. Engineering teams provide services to clients in operational theaters around the world.
Mr. Moses is a retired Air Force Chief Master Sergeant where he spent his Air Force career as a National Security Agency certified cryptographic systems technician. Prior to The Signature Group Earl was with Cisco for 8 years where he held numerous leadership positions in the Cisco Professional Services and Service Sales organizations. Before joining Cisco he was a pre-sales engineer for Motorola, Nortel, FORE Systems and the founder and CEO of Network Solutions in Minnesota. From 2004 to 2006 Earl was also the Director of Professional Services for Northrop Grumman Computing Systems Division responsible for pre and post sales engineering for the Western US and Pacific Rim operational areas.
"I am delighted to be working with Earl Moses as we drive our business deeper into Enterprise, Service Provider and Federal Markets. Earl has worked with TSG before and we are elated to have him back. With his experience and leadership skills our growth opportunity for 2012 and beyond has increased exponentially," says Michael C. Perdue, CEO of The Signature Group.
About TSG
The Signature Group provides managed services, and IT solutions that increase revenue opportunity, decrease operating cost, increase organization efficiency and mitigate risk.
Contact
MICHELLE CINI
The Signature Group, Inc.
http://www.teamtsg.com
703-734-8720, ext. 527