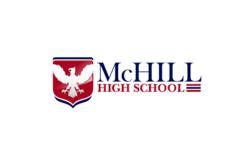 Houston, TX (PRWEB) April 20, 2012
McHill High School, one of the preeminent institutions in field on online education and research has granted enrollments from 260 disabled students under its disable student empowerment policy.
Funding throughout education is important and McHill High School with Disabilities wants you to be fully aware of all the educational opportunities available. "This scholarship scheme is being implemented from the current academic year and includes 75% fee reimbursement and study grants." said, President of McHill High School.
He emphasized on accessibility, innovation and expansion which are the key towards promotion of online education in the country. "McHill's admission policy has given first choice to physically challenged individuals. We must focus on how to foster excellence in teaching and research. We have to maintain a specific policy. How do we do that? We must compose our students to choose life for career and not career for life."
There are two scholarship programs initiated by McHill to encourage students to gain academic excellence. These include McHill Scholarship program followed by Disability Empowerment Scholarships. Need based scholarships can go up to 75% of their total program fee, thus enabling students to high school diploma program more conveniently.
Students can apply for scholarships throughout the year while enrolling for a high school diploma offered by McHill High School. McHill High School offers quality and affordable education to students such as working adults, veterans, and housewives, who find it difficult to attend traditional schools due to personal or professional obligations. McHill High School offers up to date course curriculum to its students that is designed, managed and up graded by the learned and experienced adjunct and permanent faculty of the school, so that only the best and latest information shall reach our students.
In 2011, more than 1,000 students qualified for McHill Scholarship program and earned a high school diploma. Every year many students enroll at McHill to earn an accredited high school diploma to broaden their career and academic prospects.
About McHill High School:
McHill High School is an internationally accepted and accredited online high school offering online diploma programs to students. McHill High School is proud of the fact that our educational curriculum is very comprehensive and dynamic. Moreover online class room makes online high school diploma very much preferable compared to any traditional institution. McHill High School faculty comprises of the world's most leading and renowned educationists and industry experts. McHill's online high school diploma program is specifically designed for home schooling students, working adults, special people & house wives who cannot attend traditional educational due to personal or professional commitments.
Our diploma program is designed to add value to the academic profile of individuals from all backgrounds. The High school strives to provide its students with exciting services which enable them to pursue their academic and career goals. These services have been designed keeping in mind the diverse needs and requirements of students and alumni.