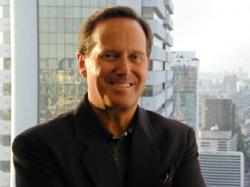 A better solution than Obamacare is to assist private industry to migrate to a third-party employer structure
San Diego, CA (PRWEB) April 20, 2012
Tiger-Consulting, an American-managed HR, Payroll and Business Services outsource company specializing in helping U.S. and European enterprises to successfully expand and do business in the Asia marketplace, announced today a timely business solution to the employee healthcare crisis. As the global marketplace faces economic challenges that impact worldwide business growth including hiring, benefits and healthcare and the U.S. Supreme Court considers the constitutionality of the Affordable Care Act (ACA), informally known as Obamacare, Tiger-Consulting Founder and CEO, Neil Satterwhite, points to outsourcing as a tool that enables businesses to cut costs and leverage more diverse talent while providing employees the freedom and flexibility to maintain their existing health coverage as they move from job to job.
"The ACA is rooted in good intentions," said Satterwhite. "However, the business case—not to mention the ability for enterprise to implement these policies and remain competitive in the global marketplace—isn't understood by the business community. It's largely viewed by c-level executives as a way to micro-manage private industry than make healthcare more affordable for businesses. It's the wrong tool for the job. The right tool is one designed to inspire private industry to think differently in terms of employee healthcare solutions."
With over 40 years experience in HR, payroll and business consulting in the U.S. and Asia, Satterwhite believes that the global business community needs a business-focused solution to the healthcare crisis rather than increased government regulations and penalties. He asserts outsourcing is that solution as it provides the same mobility to employee healthcare coverage as IRAs provided to retirement plans.
"Decades ago, employees stayed with the same employer for their entire life. One of the reasons for this was that their retirement was not mobile. If they quit, they would lose or receive reduced retirement benefits. When IRAs were invented, they were designed to move with the employee as they changed jobs. This provided people with the freedom to seek different employment opportunities and build their career in new ways. Healthcare is the next frontier where mobility is concerned. Healthcare is not mobile in most employment situations. However, healthcare is mobile by contracting through third-party employers such as Tiger-Consulting," said Satterwhite.
According to Satterwhite, employees often stay at a job because they don't want to re-qualify for medical insurance with pre-existing conditions or when increased rates may be prohibitive. He says employees who stay for the sake of their benefits are staying for the wrong reason—because they are stuck—and that's not good for the employee or the employer. Satterwhite points to this challenge as a niche where third-party employers can help to solve employee healthcare concerns while enabling businesses to cut costs and retain good employees who really want to be there.
"By contracting through a third-party employer, a person can move from company to company without losing their health insurance because their legal employer remains that third party. Benefits are based on a person's hire date with Tiger-Consulting, so it is not necessary to re-apply for medical insurance every time they change companies. When contractors have gaps in employment, they can still maintain their healthcare coverage at group rates through our firm by making the premium payments. A better solution than Obamacare is to assist private industry to migrate to a third-party employer structure," said Satterwhite.
As with all employment opportunities, there are both negatives and positives to contracting through a third party. However, in this current economic environment when hiring is slower and companies worldwide are looking for new ways to do more with less, Satterwhite says the pros far out-weigh the cons, particularly for prospects who have healthcare coverage concerns or want to widen the net in terms of their employment search.
"Contracting is growing in popularity globally among both businesses and the workforce. Contractors allow businesses to remain light on their feet. They can budget in the short term, save on the cost of employee benefits, and scale their teams as needed. Employees love it because they have more flexibility and gain varied experience through exposure to different companies and projects. Up until now, healthcare has been a huge drawback to consulting. Contractors have either had to pay-out a high premium for individual healthcare coverage or go without. By working through third-party firms such as Tiger-Consulting, contractors remain under one umbrella, which solves a key challenge for many," added Satterwhite.
Tiger-Consulting's 100+ global enterprise clients are mainly based in the U.S. and Europe. The American-managed, Asia-based firm invites more international companies to consider partnering with outsourcing firms such as Tiger-Consulting to bring more consultants into their workforce. By opening up positions to contractors where "third-party health coverage" is a viable and mobile option, businesses can cut employment costs while leveraging more diverse talent. For more information on third-party outsourcing or employment, contact info(at)tiger-consulting(dot)net.
About Tiger-Consulting.net
Founded by an American Expatriate with more than 40 years of HR and payroll management experience (the last 22 years based in Asia), Tiger-Consulting is committed to making expansion and management of satellite operations in Asia easier for international businesses. The HR, Payroll and Employment Outsource Firm now supports business operations for 100+ enterprise clients across 12 Asia-Pacific countries including Australia, Cambodia, China, Hong Kong, Indonesia, Korea, Malaysia, Philippines, Singapore, Taiwan, Thailand and Vietnam. http://www.tiger-consulting.net
###