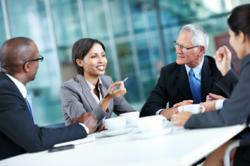 Boulder, Colorado (PRWEB) April 19, 2012
Toyota is the best known example of a Lean company, but there are many others who have created a culture of continuous improvement as a core principle. Lean companies lead their industries, in virtually any industry that you pick. Simply trying to emulate the Toyota of your industry, however, often leads to disappointing results.
The Leonardo Group, an international Lean training company with over 20 years of experience in Lean implementation in virtually every industry, will be presenting a 3-day workshop on two critical and related aspects of a Lean initiative: Lean process design and Lean strategy deployment. Lean process design refers to the step-by-step methodology of goal setting, data gathering, calculations, physical work flow, training, and maintenance. It can be thought of as Lean-style industrial engineering. Following this proven methodology will result in an unbeatable process, for the metrics of response time, quality, productivity and floor space utilization. Lean strategy deployment is the formal methodology of aligning an organization's vision, strategies, metrics and people, and cascading these goals from a high level down to the shop floor.
"Most Lean practitioners and even most Lean consultants are comfortable with the basic Lean tools of waste elimination, 5S, quick changeover, kanban and value stream mapping. They are much less familiar with the Lean industrial engineering methodology of Lean process design." said Richard Rahn, the president of Leonardo Group Americas. "This is a gap that needs to be closed, since an optimal process design has been shown to be the source of up to 90% of the bottom-line benefits of Lean."
The workshop will be held at the Leonardo Group training center outside of Boulder, Colorado on May 21-23 2012, and will be limited to only 12 participants. This facility was completed in 2011, and is a LEED-platinum, zero energy building. The workshop is sponsored by the Lean Factory Group, who's members include Toyota, Bosch Rexroth and Orgatex Americas. A 4-minute video about the workshop can be viewed by clicking here. The course registration can be done at the Lean Factory Group website.