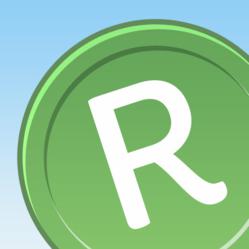 Double-digit growth for Mobile Rewards
Jacksonville Beach, FL (PRWEB) April 20, 2012
Rewardix is pleased to announce it has enrolled over 200 businesses and thousands of consumers since its nationwide launch in January 2012. The company reports business enrollment continues to experience strong demand from brick-and mortar locations across multiple sectors including retail, entertainment, food and service industries. Rewardix continues to build a major presence in the Florida marketplace with continued expansion into the Southeast and Mid-Atlantic markets of the U.S. The company also reports double-digit, revenue growth and strong consumer demand for its web and mobile services.
According Michael Charest, the CEO and founder of Rewardix, "local businesses are seeking marketing alternatives to expensive, traditional advertising platforms like coupons, daily deal sites, yellow page listings, newspaper and radio advertising. They are looking for new ways to promote their products and services, without having to deeply discount, to attract new customers and retain loyal customers in their communities. Merchants want to be able to measure the effectiveness of their marketing dollars in attracting profitable customer traffic while driving repeat loyalty. We are also now seeing validation of our business model with the major daily deal sites now publicly stating that full-price deals are more attractive to potential business customers than discounted deals. As an emerging market leader in this space, we are pleased to see such rapid growth in local business adoption of our service".
Rewardix continues to invest heavily in marketing to increase its buzz across social media channels and with social media influencers and news outlets. For example, the company hired an experienced Social Media Manager and was recently featured as site of the week on MSNBC's "Your Business" program. The company continues to expand its sales teams in major metro areas and add new partner channels to leverage local business relationships.
About Rewardix
Rewardix® is a digital marketing solution for local businesses that uses the Web, Mobile and Social Media to maximize customer reach, engagement and loyalty. With Rewardix, merchants target customers in their communities with localized offers combined with reward points to turn store traffic into long-term, customer loyalty. For consumers, Rewardix – which is free - eliminates the dependency on plastic and punched reward cards. Consumers sign up once, with one place to view exclusive offers from their favorite local businesses and all of their reward points, and are automatically part of a global reward program as new merchants enroll. The company is well positioned to be the market leader for Mobile Rewards™ as consumer purchases accelerate using the mobile wallet. For more information, visit http://www.rewardix.com or call 904.647.4065.