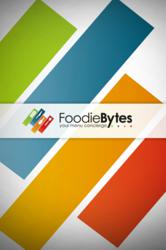 "This is yet another example of the expansion underway at FoodieBytes," said Mr. Schneur.
Boston, MA (PRWEB) April 19, 2012
FoodieBytes, the fun, innovative restaurant deal and "the menu concierge" site is pleased to announce the addition of Prix Fixe dining. These offers go into effect immediately at leading restaurants in cities and neighborhoods across America. Prix Fixe dining represents another culinary option to the discreet restaurant deals currently available through FoodieBytes that save up to 40% off your entire meal, including drinks!
Prix Fixe via FoodieBytes elevates dining and provides a whole new level of satisfying entertainment. Experiences range from special 3 to 5 course meals revolving around a particular food ingredient or wine to fantastic culinary preparations by Michelin-winning chefs. Best of all, each unique offer is yours for one fixed price.
The entry of FoodieBytes into set price dining prompted comments from Avner Schneur, the Founder and Managing Partner of Kormeli, LLC, a major FoodieBytes investor. "This is yet another example of the expansion underway at FoodieBytes," said Mr. Schneur. "We are delighted by the site's continued growth and how it is gaining increased traction with those who love both great food and great dining value."
As with the restaurant discount deals, Prix Fixe offers are reserved for a significant value on Prix Fixe online at the FoodieBytes site. Prix Fixe experiences, however, are usually for a limited time only. And there is no additional discount from the set price. Remember, too that FoodieBytes lets you change or cancel any reservation up to 2 hours in advance without penalty. For more information and to make a reservation, visit http://www.foodiebytes.com.