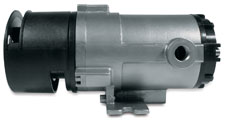 Pittsburgh, PA (PRWEB) April 19, 2012
Oldham is pleased to announce that its OLCT IR infrared fixed gas detector has been tested according to IEC/EN 60529 and has been awarded the IP67 protection degrees. The tests were conducted by INERIS, one of the two IECEx Certification bodies in France. The design protects the OLCT IR against dust and the effect of immersion in up to one meter of water.
Reinforced ingress protection, stainless steel SS 316L enclosure, dual source, four-beam technology, and heated optics make the OLCT IR one of the most reliable infrared gas detectors available. It is suitable for use in harsh environments such as offshore oil and gas platforms, refineries, LNG/LPG plants, gas terminals, FPSO vessels, gas compressor stations, and gas turbine power plants. A low temperature version allows operation down to -50°C for the harshest industrial environment.
The OLCT IR also holds SIL2 certification according to EN 50402 and IEC/EN 61508. The Mean Time Between Failures (MTBF) and the Probability of Failures on Demand (PDF), both calculated by INERIS, are respectively 28 years and 1,6 10-3 with a one-year interval test.
The OLCT IR carries ATEX, IECEx, IN METRO, NEPSI, GOST R and GOST K approvals, and a five-year warranty.
To learn more, visit http://www.oldhamgas.com.
About Oldham S.A.S.
For more than 100 years, Oldham has specialized in safety, gas and fire detection systems. Oldham is headquartered in Arras, France and is a subsidiary of Industrial Scientific Corporation. It employs hundreds of people globally and has operations in France, USA, China and Germany. Oldham's mission is to be the best provider of fixed-point gas detection systems worldwide. It offers a wide range of application-driven products, expert advice, and the highest quality and best customer service in all transactions. For more information, visit http://www.oldhamgas.com.
About Industrial Scientific Corporation
Industrial Scientific Corporation is the world's leading provider of Gas Detection as a Service. With more than 850 people working in 20 countries, Industrial Scientific is dedicated to eliminating death in the workplace by the end of this century. Achieving this goal requires dedication to delivering highest quality and best customer service in all transactions. Industrial Scientific also focuses on providing analysis of data from equipment use and maintenance to identify problems before they happen. Industrial Scientific has operations based in Pittsburgh (USA), Arras (France), Dortmund (Germany) and Shanghai (China). The company provides technical services to customers from local service centers around the world, and has additional offices in Australia, Bahrain, Brazil, Canada, Czech Republic, India, Indonesia, Italy, Mexico, Netherlands, Poland, Qatar, Saudi Arabia, Singapore, United Arab Emirates and the United Kingdom. Industrial Scientific is the parent company to Oldham (http://www.oldhamgas.com) and Predictive Solutions Corporation (http://www.predictivesolutions.com).