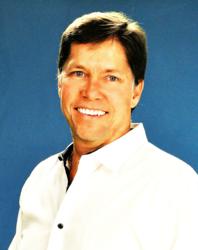 Learning to cut deals, and establish profitable relationships is the key to 'celebritizing' a brand
Orlando, FL (PRWEB) April 20, 2012
Greg Writer, marketing expert and successful entrepreneurs will speak at Outsource Live in Orlando, Florida May 18th - 20th. He will reveal tips, tools and resources that will help business owners and entrepreneurs 'celebritze' their brands by leveraging relationships and sharing information about the incredible licensing deal he cut with Dreamworks Studios.
Outsource Live is an event hosted by 123 Employee, encouraging people to discover more time with friends and family and less time working. The event boasts the formula for building multi-billion dollar companies.
To celebrate this event, Writer will be promoting the recent release of his new informational product Hollywood Profit Faucet. Formerly only available online, Hollywood Profit Facet is now offered in a beautiful disk set for purchase. Hollywood Profit Faucet is a resource for entrepreneurs, businesses, and marketers that chronicles the quick and easy way to create "celebritized" assets and leverage them to the fullest.
"I am honored to speak at this amazing event and share Hollywood Profit Facet with the people that can use it most. Learning to cut deals, and establish profitable relationships is the key to 'celebritizing' a brand," said Writer.
The new licensing module is a first person account of two businessmen who were able to strike big deals with huge corporations; deals similar to a powerful celebrity endorsement.
Writer and his partner, Matthew Heinzel are proud to have this opportunity to share the secrets behind their incredible licensing deal with the multi-billion dollar corporation Dreamworks, a deal that changed the game for both of them. With the new licensing module customers will learn the endless possibilities of how licensing can help "celebritize" their product or service.
For more information about Greg Writer Visit: http://www.gregwriter.com/
Click here for more informationa about Hollywood Profit Facet.