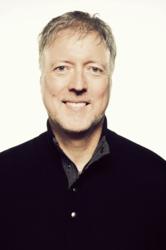 "Just being selected a top ten finalist is an amazing accomplishment, and we are overjoyed about being part of this year's group."
- Sam Meers
Kansas City, MO (PRWEB) April 20, 2012
Recently the Greater Kansas City Chamber of Commerce announced that Meers Advertising has been selected as one of the Top Ten Finalists from companies all over the Kansas City region as part of its 26th Annual Small Business of the Year award program/celebration. The top ten were selected by an independent panel of judges. All businesses were judged on growth, sustainability, community service, and employee relations.
Meers along with other the other nine finalists will be honored at the Top 10 Breakfast presented by US Bank on Wednesday, May 9 at the Kansas City Downtown Marriott. Along with other finalist companies, Sam Meers, Meers' Founder and President/CEO, will be sharing Meers' success story from the past few years.
The 2012 Small Business Celebration will culminate with an awards luncheon on Wednesday, May 23 at the Sheraton Crown Center sponsored by Husch Blackwell. At this event one of the top ten finalists will be announced as the 2012 Small Business of the year and the Mr. K Award winner. The winner will be the company that best exemplifies Ewing Kauffman's business philosophies: strong growth or sustainability, outstanding employee relations, and a passion for community service.
"We are very honored and humbled by this important recognition," said Sam Meers. "Just being selected a top ten finalist is an amazing accomplishment, and we are overjoyed about being part of this year's group."
During the last couple of years many other agencies throughout the country have struggled with the new world order of marketing, particularly digital strategy, resulting in client turnover, reduced income and staff layoffs. However, since the 2008 recession, Meers has grown more than 450 percent.
Meers and his business recently have received numerous accolades for innovation-driven business growth. Inc. Magazine named the agency to its 2011 list of the 5000 fastest-growing private companies. Meers Advertising also was one of the inaugural winners of the Kansas City Business Journal Impact Award for use of technology to impact top-line growth. And Sam Meers was named a 2011 Urban Hero by the Downtown Council of Greater Kansas City for his contributions to making downtown Kansas City a more vibrant place to live, work and play.
The Chamber's Small Business Celebration is supported by the Kansas City Chamber's overall event sponsor the Ewing Marion Kauffman Foundation, Blue Cross Blue Shield of Kansas City, and media sponsors The Kansas City Star and News Radio 980 KMBZ.
About Meers
Meers is a full-service digital marketing and advertising agency headquartered in Kansas City, Missouri. The agency works to advance their clients' business by helping them solve marketing challenges through relevant, engaging and compelling communications. Meers is a member of the American Association of Advertising Agencies (4As). More information can be found at Meers.com.