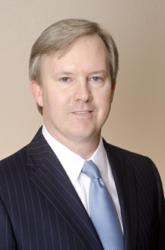 Dallas, Texas (PRWEB) April 20, 2012
On April 17, 2012, the Arizona Court of Appeals affirmed summary judgment for the firm's client, a design engineering firm, based on a New Mexico statute of repose barring claims arising out of the "defective or unsafe condition of a physical improvement to real property" after ten years. (Arizona Ct. of Appeals No. 1 CA-CV 11-0282 [Division 1]; Maricopa County Cause No. CV2008-014007) The Plaintiffs filed suit in Arizona to recover damages in connection with engineering and design services allegedly provided during the construction of a New Mexico power plant in the 1960s. Ed Slaughter argued before the Court on March 20, 2012, and Rob Gilbreath drafted the appellate briefing. Lauren Wood assisted with research and briefed the issue in the trial court.
Given the importance of its decision, the Court of Appeals designated its opinion for publication. Not only does the Court's ruling favorably affect design engineers and product manufacturers whose business dealings elsewhere may expose them to litigation in Arizona, it resolves a longstanding ambiguity in the law regarding when a latent injury is considered to have occurred, an issue that is often dispositive in a choice-of-law inquiry. Accepting the position advanced by HPTY's briefing, the Court wrote that its "decision cements the 'place of injury' at the time the allegedly tortious conduct affected the plaintiff rather than at the onset of a disease that may slowly develop as the plaintiff moves from location to location before an eventual diagnosis." This ruling fosters stability in the law and discourages forum shopping, ensuring that future litigants who seek the protection of Arizona's plaintiff-friendly laws will not do so to the detriment of defendants who never conducted business in that state.
"The Court of Appeal's decision represents the culmination of nearly two years of appellate briefing and argument following the trial court's initial ruling on HPTY's motion to apply New Mexico law in early 2010. Although Plaintiffs immediately filed a Special Action challenging the ruling, the Arizona Court of Appeals and Supreme Court both declined jurisdiction over the appeal, as urged by Defendants' briefing. Those rulings paved the way for the Maricopa County court to hear Defendants' summary judgment motion, in which HPTY successfully argued that the New Mexico statute of repose barred Plaintiffs' action against our client," says Slaughter.
Hawkins Parnell Thackston & Young LLP attorneys are among the nation's leading litigators with substantial trial experience in toxic tort and environmental, business, commercial, and financial litigation.
The firm has offices in West Virginia, Atlanta, Dallas, Austin, St. Louis, Los Angeles and San Francisco and has earned recognition and accolades with its numerous trial victories.