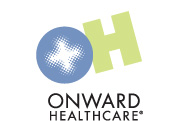 Indianapolis, IN (PRWEB) April 19, 2012
Onward Healthcare, the nation's leading provider of travel healthcare jobs for nursing and allied health professionals, is excited to announce its participation in The American Occupational Therapy Association (AOTA)'s Annual Convention. The event is scheduled to take place from April 26 to April 29, 2012, and will run concurrently with the end of National Occupational Therapy Month.
The convention will be held in the Indiana Convention Center, located at 100 South Capitol Avenue, Indianapolis, IN. Nearly 5,000 occupational therapy professionals and 350 exhibitors are expected at the expo, which will include seminars, poster sessions, roundtable discussions, tech sessions, and book signings, and the opportunity to network with leaders and innovators throughout the industry. Speakers attending include MIT's Joseph Coughlin , WFOT president Sharon Britnell; AOTA president Florence Clark, and many more. Details for the event can be obtained by calling AOTA at (301) 652-6611.
This year's event marks the 92nd Annual Conference for AOTA, and the fifth year of participation on the part of Onward Healthcare. Attending representatives from Onward Healthcare will be Heather Markelz, vice president, business development, and Amanda Wauthier,campus relations specialist,, who can be found at booth #1526 in the Exhibit Hall. The company will be displaying their new "Guide to Travel Therapy Jobs" which they released early this year, which includes information on salary, benefits, and social media trends for therapy professionals. The hall will be open for the public on Thursday, April 26 from 5:30pm-9pm, Friday, April 27, from 11am-5:30pm, and Saturday, April 28, from 9:30am-2:30pm.
"The annual AOTA convention is is a fantastic way for us to connect with occupational therapy professionals from across the country, including many of our current travelers, as well as active job seekers and graduating OT students," said Markelz. "It's also great to see all of the cutting edge advancements and innovations within this continually evolving profession."
Since it was first founded in 2002, Onward Healthcare has long been a leader in providing travel occupational therapy jobs to specialists nationwide, as well as positions in travel physical therapy and travel nursing. Its subsidiary, Onward MD, specializes in locum tenens jobs for physicians, as well as permanent, temporary, and temp-to-permanent positions in advanced practice. Onward Healthcare is headquartered in Wilton, CT and maintains regional operations in Solana Beach CA, Englewood, CO and Deerfield Beach, FL, Livingston, NJ, Mount Laurel, NJ, Albuquerque, NM, and Melville, NY.