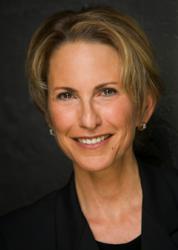 Dr. Simon's focus on professional development will be an asset to the institution, and she will be an important member of the senior administration team.

- Dr. Joseph Brimhall, UWS President
Portland, Oregon (PRWEB) April 23, 2012
The University of Western States (UWS) is pleased to announce Dr. Shelley Simon, RN, DC, MPH, EdD, will be joining the university as the new Dean of the College of Chiropractic.
Dr. Simon received her Bachelor of Science degree in Nursing from the College of Nursing at Downstate Medical Center State University of New York, and her Doctor of Chiropractic degree from the University of Western States. She earned a Master's in Public Health (MPH) and a Doctorate in Educational Leadership (EdD) from Portland State University.
A renowned educator, administrator, professional consultant, public speaker, and clinical practitioner, Dr. Simon has over three decades of experience in the fields of health care and higher education. In her role as Dean of the College of Chiropractic, she will lead faculty and students by applying her unique set of competencies and experiences to guide the program's growth and development. Dr Simon brings her expert innovations and strategies to support the educational and clinical excellence that UWS is known for. Under her guidance, graduates will gain UWS's first-class education in chiropractic science and practice, coupled with relevant business management and interprofessional collaboration skills, as we continue to meet the needs of patients and the public amid a changing healthcare delivery landscape.
The Doctor of Chiropractic degree program is the university's flagship educational offering, with more than 470 students and nearly 75 faculty members. The University of Western States offers certificate, baccalaureate, masters and doctoral degree programs in the fields of health and human performance, providing students a solid foundation for careers in integrated health care, and patients with world-class, evidence informed care.
For more information about the University of Western States, visit http://www.uws.edu.