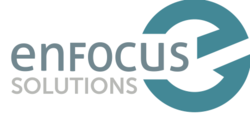 The Enfocus Requirements Suite addresses the reality that if you don't get the requirements right, it doesn't matter how well you execute the rest of the project
San Antonio, TX (PRWEB) April 19, 2012
Requirements expert and author Karl Wiegers, the Principal Consultant at Process Impact known for his best-selling books on requirements management, is contributing his knowledge to the new Enfocus Requirements Suite™ by Enfocus Solutions Inc, as well as to a new Requirements Management and Business Analysis YouTube Channel launched by Enfocus Solutions Inc.
Launching in May, the Enfocus Requirements Suite™ is a robust, interactive requirements tool that empowers stakeholders to input their user needs directly into the software, and lets IT developers translate those needs into actionable, traceable business requirements. One of the tool's differentiating features is its focus on training, education, and resources for best practice requirements, said John Parker, president and CEO of Enfocus Solutions Inc.
To that end, the Enfocus Requirements Suite™ features built-in templates, practice guides, checklists, use cases, and user persona examples, along with training videos from Karl Wiegers.
As a content expert, Karl Wiegers is also a guest blogger for Enfocus Solutions Inc. His 35 educational videos on requirements are also featured on Enfocus Solutions Inc.'s YouTube channel. These videos delineate all aspects of requirements management, from "What is a Requirement?" to version control, requirements traceability, and release planning with feature levels.
Wiegers says his decision to share his knowledge with Enfocus Solutions Inc. is based on the company's understanding and philosophy surrounding what's needed for superior requirements management. "At its core, the Enfocus Requirements Suite™ addresses the reality that if you don't get the requirements right, it doesn't matter how well you execute the rest of the project," says Wiegers.
"So many IT projects fail because of incomplete or inaccurate requirements," Parker adds. "Enfocus Solutions aims to provide project leaders the insight and resources to better define their stakeholder needs and business requirements. This can get to the root of project failures and empower greater project success and innovation."
Wiegers is the author of two popular requirements management books, "Software Requirements", "Second Edition", and "More about Software Requirements: Thorny Issues and Practical Advice". He is also the author of four additional books:
• "Peer Reviews in Software: A Practical Guide"
• "Practical Project Initiation: A Handbook with Tools"
• "Creating a Software Engineering Culture"
• "Pearls from Sand: How Small Encounters Lead to Powerful Lessons"
Information on purchasing the Enfocus Requirements Suite™ is available at http://www.EnfocusSolutions.com.
About Enfocus Solutions Inc.
Enfocus Solutions Inc. helps businesses spur innovation, improve productivity, and cut costs by capturing, managing, and leveraging the systems requirements of their people, processes, and technology. A secure software as a service, the Enfocus Requirements Suite™ features user persona examples, best practice requirements, and requirements management training. Moreover, it is the only service available that lets stakeholders directly contribute to and collaborate on the requirements knowledgebase, using their own words. Enfocus Solutions Inc. is a privately held company headquartered in San Antonio, Texas.
Contact:
Andrea Palten
Enfocus Solutions Inc.
303 641-5152