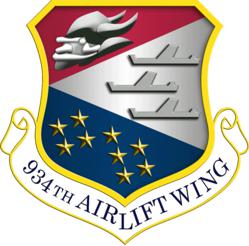 MINNEAPOLIS-ST. PAUL INTERNATIONAL AIRPORT AIR RESERVE STATION, Minn. (PRWEB) April 18, 2012
Ms. Arrie Larsen Manti will be presented with the "Order of the Global Viking" award by the 934th Airlift Wing, Air Force Reserve, at their 2nd Annual Spring Recognition Event May 4. The ceremony and event take place at the Fort Snelling Officer's Club in Minneapolis from 11:30 a.m. to 1:00 p.m. Larsen-Manti is the president of the Edina Chamber of Commerce and will be recognized for her outstanding support of the Airmen of the 934th Airlift Wing and Air Force Reserve.
This year marks the ninth time the award will be presented. Formerly known as the Order of the Flying Viking, the award was renamed in 2011 to reflect the 934th Airlift Wing's evolving global mission. Past winners include retired Brig. Gen. Denny Schulstad and Stan "Killer" Kowalski of professional wrestling fame.
Registration for the event can be found at http://www.eventbrite.com. Search for 934.
Media wishing to cover the event should contact the Public Affairs office by April 27.
To find out more information on the 934th AW, visit http://www.minneapolis.afrc.af.mil.
-30-