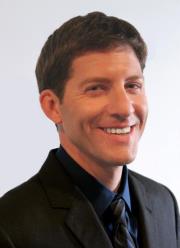 Los Angeles, CA (PRWEB) April 21, 2012
Dave Lavinsky, President of leading entrepreneurial consulting firm Growthink, Inc., has recently revealed exactly what a venture capitalist is, what they are looking for, and how entrepreneurs can go about raising venture capital.
"A venture capital firm is a financial institution that focuses on providing capital, in the form of equity, to companies who offer them the prospects of significant growth. The partners and associates at venture capital firms are known as venture capitalists. The term "VC" or "VCs" applies to both venture capital firms and venture capitalists," said the President and co-found of Growthink, Inc., whom since 1999 have helped 500,000 entrepreneurs start and grow their own company.
"Unlike angel investors, who invest their own money, VCs are professional institutions that invest other people's money. VC firms raise capital for their own funds from sources which primarily include pension funds, financial and insurance companies, endowments and foundations, individuals and families, and corporations.
The VCs are then charged with providing a solid return on investment on this money. This is the one thing that every VC wants. By providing a solid ROI to their investors, VCs earn bonuses and raise more funds so they can stay in business.
VCs earn returns for their investors by finding high growth companies, making investments in them at favorable terms, guiding and nurturing them, and enacting a liquidity event (e.g., selling the company or having it complete an initial public offering)."
According to Lavinsky, venture capitalists are extremely rigorous in their investment decision-making process because they are utilizing other people's money, and are judged and compensated by the performance of their investments.
As a result, VCs tend to only invest in companies with significant market potential of $50 million, $100 million or more.
"This is because even with all their relevant experience, the average venture capital firm will lose money on half the companies they invest in and only break even on a third," Lavinsky says.
"Where VCs make their money is on the approximately 20% of companies they invest in that see explosive growth and provide remarkable returns of 10 times to 100 times or more on their investment. Industry insiders sometimes refer to the 2:6:2 rule. This rule is that an average portfolio of ten VC investments will include two losses (e.g., companies go bankrupt), six moderately performing companies (may break-even on the investment or lose a little) and two very successful returns."
Lavinsky also reported how an analysis by Bygrave and Timmons of VC funding found that just 6.8% of investments returned ten times or more on the invested capital. Conversely over 60% of investments lost money or failed to exceed the amount of money earned if the capital had been put in an interest-bearing bank account, according to Lavinsky's findings.
"The result of this analysis is that typically a venture capitalist will want to see the ability to get 10X their money back or more from investing in your company (they are seeking 'home run' investments which compensate for the 60% of their investments that don't pan out) . As such, for every $1 million you are seeking from VCs, you must show them a realistic scenario where you can turn it into $10 million," said Lavinsky.
Lavinsky is keen to highlight that the primary goal of a venture capitalist is to make significant money from investing in an entrepreneur. As a result, the entrepreneur needs to show them how they can earn a 10X return.
"If your company can potentially give VCs a 10X return, then seeking venture capital might be right for you," he said.
To help entrepreneurs find a venture capitalist for their company, Lavinsky has also revealed his simple step-by-step plan:
1. Develop a list of VC firms
Lavinsky recommends that entrepreneurs start by creating a list of venture capital firms.
2. Narrow the list
"Each venture capital firm invests based on particular characteristics (e.g., some only invest in software firms), so you need to make sure your list only includes VCs that are interested in your type of venture," said Lavinsky.
3. Make sure the VC is active
According to Lavinsky, many VC firms that have websites aren't active and aren't making new investments. "You don't want to waste your time contacting and talking with these firms," Lavinsky says.
4. Find the appropriate person to contact
This is a critical step, according to Lavinsky. "Venture capital firms are comprised of individual partners and associates. If you contact the wrong one, you'll be dead in the water."
5. Send the VC partner or associate a "teaser" email
"You don't want to send the VC a full business plan or executive summary initially. Rather, you need to send them a 'teaser' email to see if they are interested. You don't want to 'over shop' your deal," Lavinsky says.
"Once the VC 'bites' on your teaser email, the next step is generally to send them your business plan. Following that you'll do an in-person presentation(s), receive and negotiate a term sheet, and then sign a formal agreement and receive your funding check."
According to Lavinsky, the process of finding a venture capitalist is a lot of work, but when that multi-million check is finally received, the entrepreneur can significantly grow their company and it will have been well worth the effort.
About Growthink
Growthink, Inc. is a leading provider of business plan services. Growthink has also developed several training products and tools for entrepreneurs, including a business plan template, a private placement memorandum template and a marketing plan template. To learn more about Growthink's products and services, call 800-506-5728.