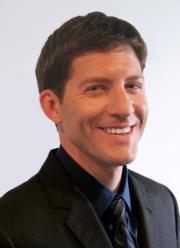 Los Angeles, CA (PRWEB) April 20, 2012
With all the talk about Facebook over the last few years, many business owners feel overwhelmed trying to keep up with all the buzz and developments.
To help business owners get to grips with using Facebook to help grow their business in 2012, Dave Lavinsky of Growthink has shared his 3-step Facebook marketing plan. Growthink, Inc. is a leading entrepreneurial consulting firm that provides an extensive range of services, tools, and training products to business owners.
According to Lavinsky, the purpose of his Facebook action plan is "to get you more exposure and attract new customers, and improve relationships with existing ones (or those on the fence)."
A summary of Lavinsky's Facebook action plan, as recently published in full on the Growthink blog, is as follows:
Step #1: Create It
Lavinsky strongly advises businesses to set up their own free Facebook Page if they have not already done so.
"It only takes 10 minutes. Go to http://www.facebook.com/pages/create.php, follow the directions, enter your business' description and some photos, and you're done. Don't spend too much time on this right now, just get one up and running quickly to start."
Lavinsky goes on to advice how entrepreneurs can get started with building their contacts list.
"Once your page is setup, ask friends and family members in your contact list (your email contact list or Facebook friends you already have) to "Like" your business and become a fan. Your immediate goal is to get 25 fans, at which point you can ask Facebook for a "vanity URL." In other words, you will be able to choose a custom Facebook address to give people, rather than the lengthy one they give you."
Step #2: Grow Your Fans
The next step highlighted by Lavinsky in his Facebook action plan, is to work on getting found by more people, so that posts are not "disappearing into an empty room".
According to Lavinsky, the following 3 methods can increase Facebook Fans over time:

Give your customers your Facebook web address
Lavinsky advises to use the Facebook address on all business cards, signs, and other marketing materials.
"Give them your vanity URL to find you directly, or at the least, tell them you're on Facebook and what they will get there (discounts, updates, fun, etc.) and they can search for you once they're there," he said.
"You've seen those ads with pictures on the right sidebar as you use Facebook. Did you know you can run them, too? Just go to Facebook.com/advertising and follow the instructions," said Lavinsky.
Facebook gives $50 vouchers for ad credit for new advertisers, and Lavinsky states that these vouchers can frequently be found in business magazines or various online ads.
"Use one of them to kickstart your campaign for $50-100. Send the traffic to your Page and see how many likes you get. Make sure to note your Cost per Visit and Cost per Like. Sometimes it's only a few cents each!" Lavinsky said.
According to Lavinsky, "your goal is to get people to participate in the Facebook discussions you start with your posts. This will happen naturally as you engage your fans."
"But it also helps to give people something in exchange for Liking your Page or sharing it with friends. You can do this by offering a free report, checklist, video, discount, coupon, giveaway raffle, or anything else to motivate them to spread the word."
Step #3: Engage Your Fans
In the final step of his Facebook action plan, Lavinsky suggests what content business owners can post, and when they should post it.
"My advice is to start small and keep it simple. Commit to making one simple post per day, which can be as short as 1-2 sentences. It helps to sit down and write them in one sitting, over 15 minutes or so, rather than logging on every day and starting from scratch. Once you have written the next week or two of Wall posts in advance, you can use a free service like Postcron.com to schedule the day and time they appear, so you don't have to remember to log in and do it manually each time," Lavinsky says.
According to Lavinsky, the best times to post are just before people most typically visit Facebook; a recent study on social media revealed that these peak times are at 11:00 am, 1:00 pm and 3:00 pm (Eastern Time), with Wednesdays being the most popular day of the week. He believes that publishing content a few minutes before these times keeps it in the public's eye when the most people can see it and participate.
A number of tips and ideas for Facebook post writing were also offered by Lavinsky:
Photos – "Post photos...people love them!" Lavinsky said. "Take photos of your customers, your location, yourself, your employees, and your events. Each of them gets attention, describes you better than 1,000 words, and gives you something interesting to post without having to be super-creative."
Ask questions – "This invites a response, especially with questions like 'What do you think?' or adding 'Tell us why' following a Yes-or-No question."
Show behind the scenes – "People are always intrigued by mystery and want to know what really goes on in a business behind closed doors. So show them! You can give your fans updates on your business' plans and what you're working on now, show photos from behind the scenes, and more."
In conclusion to his Facebook marketing tips, Lavinsky recommends that business owners create their own Facebook page, grow their fans, and engage them continually. "You will then have opened up a new avenue for increasing customers, relationships, and sales," Lavinsky concludes.
About Growthink
Growthink, Inc. is a leading provider of business planning services. Growthink has also developed several training products and tools for entrepreneurs, including a free business plan template and a course on crowdfunding. To learn more about Growthink's products and services, call 800-506-5728.